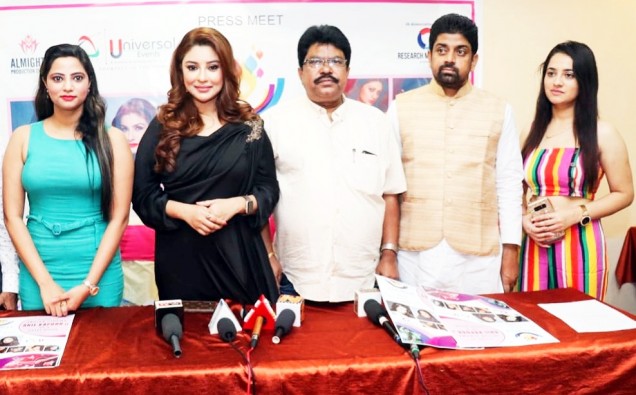 Mumbai."Future 3" a new initiative to impart training to those wanting to make career in the field of modelling, was launched at Lokhandwala Complex in Andheri (West) by Chaitanya Janga, Chairman and  Managing  Director of Research Media Group (RMG), on 28 June 2020, Sunday.RMG Executive Director PVS Varma and many models were present during the inauguration of new office.
"Future 3" seeks to provide the world class Digital Opportunities for Physical Services (DOPs) and guide teams  in shooting, keeping in mind looks and effects, in coordination with allied departments in the most beautiful and picturesque locations world over.
Chaitany Janga says,"Future 3" aims to help aspirants to fulfil their ambitions of achieving glory and riches, they aspire for. Under the initiative, the candidates will be directed how to proceed in keeping with their physical measurements, looks, their age and their placements."
One could be more specific before opting modelling as a career, in the arenas of fitness, fashion, commercial and life style. The "Future 3" will groom the aspirants as amazing models, teach them how to maintain their gait, how to pose, how to introduce themselves, how to focus on the theme of the shoot in their eyes and body language etc.
The modelling is an art of being famous and rich and it is extremely competitive as well. At "future 3", the candidates will be trained to gain confidence in their appearance and personality. The "Future 3" will lift them as prospective, polite, organised and professional models and will groom them in picking the right way and know the right people. The possibilities are endless in the modelling arena and the models will be projected globally by "Future" with its DOPs.
RMG group started in 1992 has managed over 6000 models in Mumbai and other parts of India and has achieved several milestones in the last few years. Chaitanya Janga from Vijaywada (Andhra Pradesh) is one such name on the horizon, who through his sheer hard work and passion has seen his ventures growing manifold.