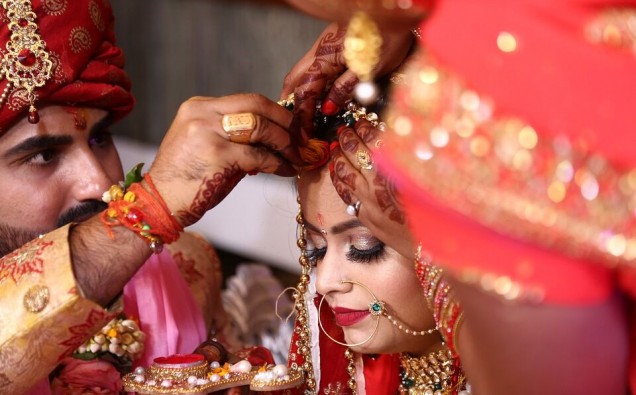 Finally, Bangladesh is going to remove the word "virgin" from Muslim marriage certificates. The country's High Court reached a verdict when it ruled that Kumari (virgin) cannot be used before the bride's name in Kabinnama. It is the Muslim marriage deed, and Kumari will now be replaced by the word "unmarried". 
Under the country's Muslim marriage laws, it has expressed before Bangladesh's independence from Pakistan in 1971. A bride has to choose one of the three options on the certificate to declare her status: whether she is a kumari (virgin), a widow or a divorcee. No such requirement of men exists. 
The seat delivered the verdict on a summon petition filed in 2004 by rights organisations Nari Pakkho, Bangladesh Mahila Parishad and Bangladesh Legal Aid and Services Trust. The petition challenged the legality of the requirement of using Kumari before the bride's name in the marriage certificate and had argued that the practise was discriminatory to the right of privacy. The Court had asked the government to explain why the dated provision should not be declared illegal. 
After holding a trial on the government's clarification, the Court delivered the judgment on 25th August, observing that the existing practice was "humiliating". The Court also ruled the words "married," "unmarried," "widower," and "divorced" has to be mentioned before the groom's name, as well as the bride's name, in the Kabinnama form. 
The Court is expected to issue its verdict by October. It has ordered experts to proceed with making the directed changes to the Kabinnana form and complete them by then. These are the things we have waited for decades at the very least. Another month's worth of wait is entirely achievable. The next step is removing 'virgin' from our everyday vocabulary completely. 
Revealing whether or not someone is a virgin, is not exactly a breach of privacy because it is not a medical status that one achieves after having sex. Just as there is no way to determine whether a man has had sex, there is no other way to learn the same for a woman. This is being said, whether or not someone has had sex is also not anyone's business. But for now, this shall do and compliments to Bangladesh on taking baby steps into a new radical age towards gender equality. 
By Tauseef Asif