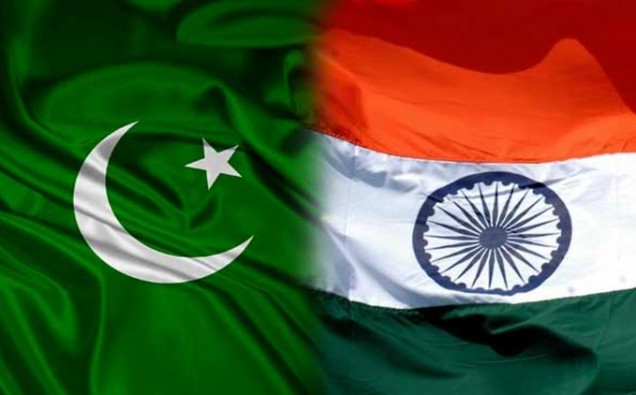 Two officials from Pakistan's embassy in New Delhi were declared "persona non grata" and given 24 hours to leave the
country.
The Indian external affairs minister said a special cell of Delhi Police reported that officials of the Pakistani mission were detained.
The police alleged the officials were trying to obtain classified materials on Indian security establishments.
The three men had been unders surveillancefor the past few months, the officials said.
One Indian official told the Hindustan Times: "They were caught red-handed while obtaining documents on the Indian security establishment from an Indian national and handing over cash and an iPhone to him.
The three men initially claimed they were Indians and even produced fake cards, the official said.
The official added: "Later, during interrogation, they confessed they were officials at the Pakistan high commission and worked for Pakistan's Inter-Ser-
vices Intelligence."
A statement issued by the Indian external affairs ministry, without naming the detained men, said: "Two officials of the high commission of Pakistan in New Delhi were apprehended on Sunday by Indian law enforcement authorities for indulging in espionage activities."
The statement added that the government declared both these officials "persona non grata for indulging in activities incompatible with their status as members of a diplomatic mission and
asked them to leave the country within twenty-four hours"
Pakistan's charge d'affaires was issued a demarche or formal diplomatic representation.
Islamabad issued a strong protest was lodged about the "activities of these officials of the high commission of Pakistan against India's national security".
India and Pakistan are in conflict over Kashmir which was split between them in 1947 when they gained independence from the UK.
The two countries have fought three wars against each other since independence, including two over Kashmir.
Tensions have escalated after New Delhi scrapped the Muslim-majority Himalayan region's semi-autonomous status and imposed a curfew last year.
Rebel groups in Indian-administered Kashmir have battled for decades for the region's independence or its merger with
Pakistan.
India has more than 500,000 troops stationed in Kashmir.