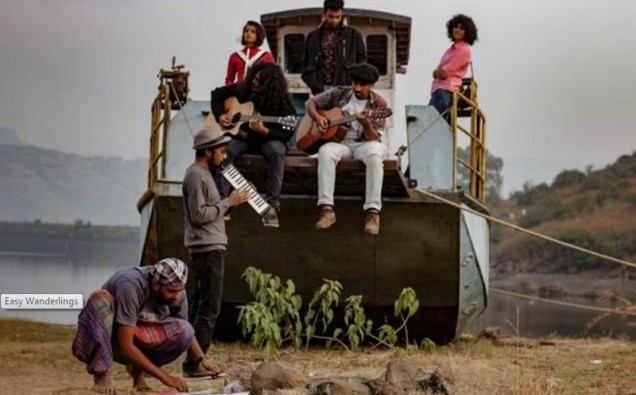 "The songs are story-centric, journey-based and vary between playful as well as melancholic" Rolling Stone 
Artist: Easy Wanderlings 
Release: 'My Place to You' 
Genre: Indie Pop  
Having received support from Rolling Stone India, Red Bull Music, Pure M Magazine and shared the stage with Alt J and Anoushka Shankar, Indie Pop collective Easy Wanderlings make their return with 'My Place to You' featuring singles 'Beneath the Fireworks' and 'Madeline'  
Stream Easy Wanderlings on SoundCloud now  
Since the release of their debut album 'As Written in the Stars' back in 2017, the collective have received support from National Radio &Television and performed extensively across diverse spaces such as Sofar Sessions and major music festivals in India, sharing the stage with artists like Jose Gonzales, Anoushka Shankar, Alt J and Incubus, to name a few.  
2017 saw the band receive a plethora of success and clear up at awards shows, winning; Beehype Magazine's Best Album of 2017, A Humming Heart's Most promising debut of 2017 and Rising sounds of the country- DSSC. 
Now globally recognised for their delicate and soothing melodies, Red Bull Music credited them as "Top 10 Indie artists to watch in 2018". Easy Wanderlings were also awarded the Chill Song of the Year at the VIMA Music Awards 2019, Kuala Lumpur and National IRRA Award, 2018 for Best Independent Song Recording. 
When asked about the tracks, Easy Wanderlings stated: "The arching theme between both tracks is based on the people who selflessly give a part of themselves, their home, their body and soul to a loved one. Both the songs are tonally and energy wise different, but seamlessly flow into each other. Mood wise, it's an emotional rollercoaster."  
Easy Wanderlings have released their new song 'My Place to You' via CDBaby, which is out now.