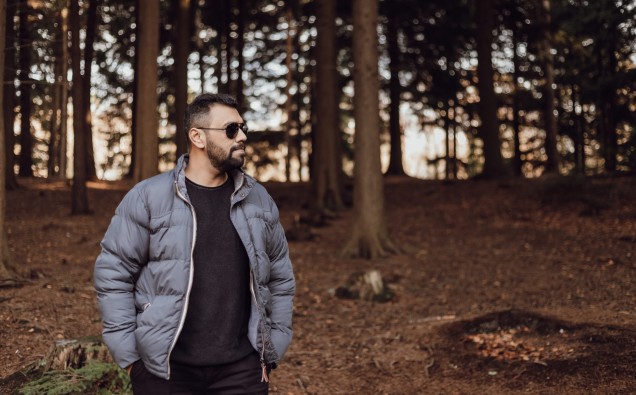 'Ek hi to Dil', comes straight from the heartstrings of Touqeer Butt, an up-and-coming British-Asian artist on the horizon. Having signed with Zee Music company, his song first debuted on their official YouTube channel on 6th January 2021.
Touqeer has been singing from a young age and is finally ready to share this talent with the world in this charmingly romantic track. Having worked as a radio presenter and producer, Touqeer has worked with artists, actors and musicians closely and knows just what it takes to weave a rhythmic story.
Part of this talent comes directly from his classical music training in vocals from the AR Rehman Foundation, KM Music Conservatory. It was there that he first developed his musical signature; one made through the marriage of semi-classical Qawwali and Sufi music with more modern Bollywood beats.
What makes Touqeer's sound unique isn't just the balance of the old and the new but also the deeply personal way in which he creates music. There is something delicate about 'Ek hi to Dil'; a feeling that stems directly from the vocals and the cadence of his voice.
With 154k views in the six weeks since it was released, it seems like the listeners agree with Touqeer's sentiments. The opening notes are immediately inviting and beautiful in their simplicity. The listener gets an immediate sense of familiarity, knowing that they too must have felt the same emotions at some point in their lives.
The track has been received well by artists, industry professionals and the public alike with one listener appreciating the "Beautiful lyrics and soulful singing…"
Soulful is the right word and energy that one recognizes immediately at the beginning. The song is almost a journey in the manner in which it leads you through its rhythms and vocals, allowing you to not only relate to the message but also understand the inherent charm of being in love.
You can view Ek Hi To Dil by Touqeer Butt at https://youtu.be/sNErXGTaSHY.