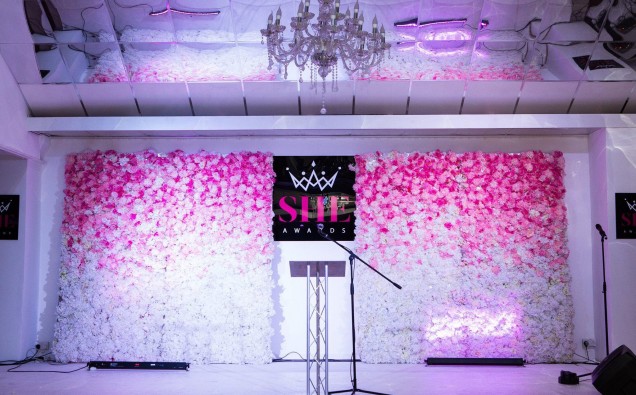 The she awards founded by Imdad and Sharifa Basit launched in July 2018 marking 100 years since women won the right to vote in the UK.
A platform that recognises the achievements of women from all walks of life. It stands for Saluting, Honouring & Excellence.
The concept is to bring communities together through inspiration. The 1st event raised £500 for Action Aid a charity that provides hygiene kits for disadvantaged women.
The 2nd She awards celebrated International women's day in March 2019. The Mayor of Havering and Redbridge attended the event and presented some of the awards.
Amongst the guests were Navin Kundra and his wife Jasmine Kundra a former Apprentice candidate. Finalists travelled from all over the UK.
The 3rd She awards will celebrate international women's day in March 2020. The shortlisting has been completed from  600 nominations to the top 10 in each category.
Business woman finalists;
Inspiration in Arts & Culture finalists:
Community Champion finalists:
Champion Fundraiser finalists:
Outstanding Culinary skills finalists:
Inspiration in Health & Fitness finalists:
Remarkable woman finalists:
Unsung Heroine finalists:
Valiant volunteer Finalists:
Warrior/Survivor finalists:
Sapphire is a girls best friend finalists:
Inspirational role Model finalists
Aisha Wajahat
Iyna Butt
Kiran Tanikella
Manmeet Kaur Chowdhry
Nazia Ali
Neelam Challoner
Nisha Parmar
Priti Raichura
Sharn Kaira
Tooba Malik
The judges are:
Bushra Shaikh
Tulsi Vagjiani- Head judge.
All finalists will also be in with a chance to
win the outstanding woman of the year category, This will be judged by the founders.
She Awards 2020 will be raising awareness and funds for the charity Rising Girl.
MPs, Mayors and celebrities will be invited to the events.