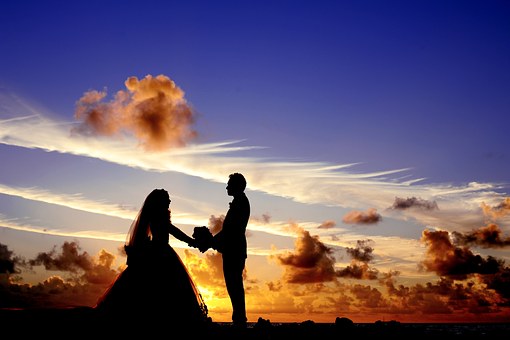 Quality Time. Having quality conversations and doing quality activities. Giving your spouse your undivided attention.  
In 2012, Wilcox and Drew found that people who spent quality time with their partner at least once a week were 3.5 times more likely to report being 'very happy' in their relationship compared to those who didn't.  
Chandni's words over chai seven years ago is engrained in my memory. She said, 'Fateha, I've learned a lot from observing two brides in our family who got married around the same time. The first bride did her own thing and was heavily scolded by the Uncles and Aunties. The second bride was praised non-stop. Who do you think is blissfully married today?'  
My initial thought was, why don't people talk about the groom?! She slowly said, 'it's the first bride'.  
This topic is in three parts: Bride 1: Mrs Self-Love; Bride 2; Mrs Selfless; and Groom: Mr Hero or Mr Zero?  
Bride 1: Mrs Self-Love  
I recently had a long-overdue chat with my friend Layla. Layla works fulltime and is happily married with no children. Since the wedding three years ago, she has been living with her in-laws. Layla respects tradition. She did what was expected of her upto to a certain point. She did her own thing and held onto her sense of self. She reminded me of the first bride Chandni mentioned. I was curious to know: how do you find quality time with your husband whilst living with in-laws? 
Living with in-Laws  
Layla smiled saying, 'I love it. I'm part of the family. You always hear these awful stories about in-laws being so difficult. I feel so lucky. My father-in-law is the happiest man in the world. My mother-in-law is more reserved. She tends to moan a lot'.  
Layla had to adjust to her mother-in-law's communication style. She said that at any point when she found her disrespectful, Layla would take her up on it. She would politely say, 'I don't think that's very fair'. Her mother-in-law was receptive and corrected her behaviour.  
Here are some of Layla's tips:  
Tip 1: Self-love  
It's important for you to be on your priority list. Each and every day. Honour yourself through self-care and self-love. This will enhance your ability to know and love others when you fill up your own love tank.  
Tip 2: Communication is Key   
After getting married, Layla wanted to go out a lot. Her husband was happy staying at home with her. She said, 'I would get frustrated and end up going out by myself'. After a few months, he expressed to her, 'I feel left out and I feel lonely in our marriage'.  
They both agreed that from now on they will communicate better if they are unhappy or upset. Just by being honest with eachother about what's on their mind meant they avoided unhelpful communication (i.e. silent treatment, passive aggression).  
Layla and her husband identified that they both enjoyed doing activities in nature together.  
Tip 3: Date Night  
Findings from psychological studies show that couples who try to coordinate their schedules and have shared time improve their marital well-being (Hamermesh, 2002; Gager & Sanchez 2003).  
Layla shared, 'Every Wednesday or Friday, we have date night. We plan our dates around what we enjoy doing together. We meet at the station after work and go for a meal, catch a movie or go for a walk in the park.'  
Tip 4: Expressing Gratitude  
'We have our own little ritual. Every night, after eating dinner with my in-laws, we wash up and spend some time together as a family. We go up to our room before 9pm. We talk about our day and express gratitude about the little things. The more grateful we are, the happier we feel. We use this time to appreciate eachother'.  
Verbally appreciating your spouse fills up their love tank.