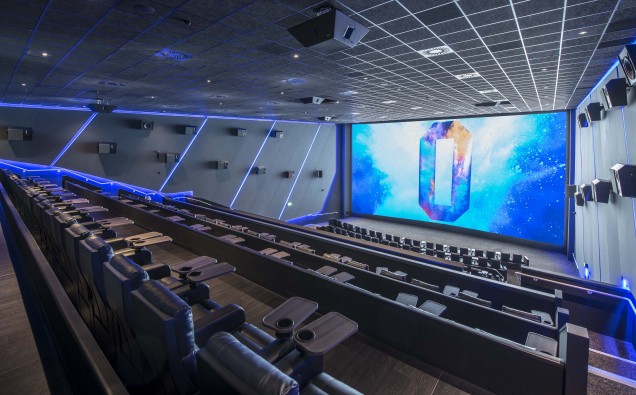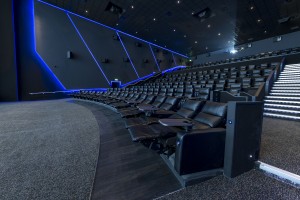 Located in the heart of the lively Broadway Plaza complex, sits ODEON Luxe, a hub for film entertainment owned by the UK's biggest cinema franchise. With 12 HD wide screens, IMAX, 3D showings and luxury recliner seats, you will experience a comfortable and relaxed cinematic experience like no other!
Birmingham's ODEON Luxe is situated just a short walk away from prominent places such as Brindley Place and Broad Street and welcomes visitors of all ages. The two-tier cinema venue is also home to a range of snack and hot beverage counters such as Ben & Jerry's ice-cream, Costa Coffee and Oscar's Bar. On offer are a variety of tasty sides and sweet treats, such as mini potato-waffles, hot dogs, nachos, popcorn, and refreshing drinks like Tango ice-blast, Coca-Cola, Fanta and many more. There's plenty of room for both your food and your feet in ODEON'S screening rooms, with seats that extend to rest your legs, and fitted side tables to hold all your snacks. No more cramping yourself into tiny, packed rows of dusty chairs and arching your neck to see the film over your neighbour's head. At ODEON Luxe, you can sit back, relax and finally enjoy that film you've been so eager to see with no disturbances guaranteed!
As you start to wind down for your ODEON showing, the screen will extend to a wall-length size, and you can enjoy your film with high-quality surround sound and a 4K resolution viewing experience. Unlike most other cinemas, you'll find the temperature in your screening room to be warm and cosy, and your seats and surrounding area to be immaculately clean and up kept. The staff at ODEON Luxe are always happy to serve and assist you with all of your queries in a polite and cheerful manner.
You can either pre-book your cinema tickets online at www.odeon.co.uk or use one of the cinema's six modern self-service machines to jump the queues. ODEON Luxe is wheelchair accessible, and certain films provide audio description. Children and family discounts are available, and you can enjoy exclusive previews and savings by purchasing a Limitless ODEON membership card. You can also get 2-4-1 tickets to the UK's best attractions like Thorpe Park, The Sea Life Centre, Lego Land and Chessington World of Adventures when you book to see any film at ODEON Cinemas right now!
Manisha Bhanot