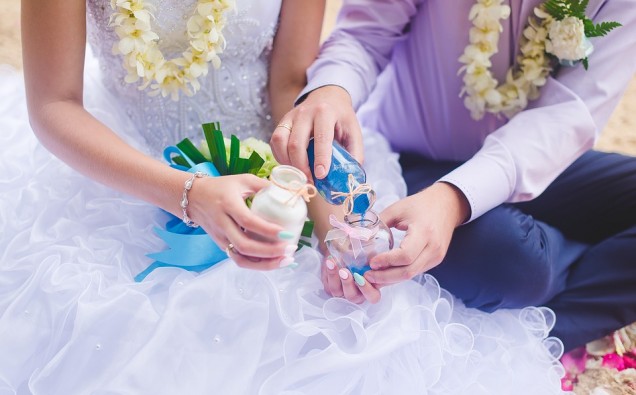 Largest Study of Its Kind Reveals While 1-in-10 Couples Combine Celebrations with Their Partner, Men Spend More Than Women on Attending a Bachelor or Bachelorette Party
WeddingWire, a leader in the global wedding planning industry, has released findings from its 2019 Bachelor & Bachelorette Study, highlighting the average length and cost, the most popular activities, and the top destinations of prenuptial festivities. While the occasional bachelor or bachelorette party is hosted for 5+ days (2%) and may take place in international destinations (females are 4% more likely to leave the US) inclusive of the Caribbean, Mexico and even Asia, most events last 2-3 days and take place in the US (92%).
The average cost to attend a bachelorette party is $708, while bachelor party attendees spend $1,044 on average. This cost includes transportation, accommodations, personalized swag, gifts, group activities and more. Men pay a bit more for prewedding celebrations, on average, for a number of reasons; one of which is their average guest count is lower at 8 attendees vs 10 attendees for a bachelorette party.
2019 Bachelor & Bachelorette Party Trends
Core Activities Are Similar, But Women Customize Décor and Attire More
There's no shortage of alcohol-related celebrations for bachelor and bachelorette parties, and while the most popular activities are the same for both men and women (going out for food and drinks, clubbing and dancing, and barhopping) other activities vary significantly. Women are nearly 20 percent more likely to spend their bachelorette party at a spa (25% vs 8%) or a nail salon getting manicures and pedicures (22% vs 3%) than men, while men prefer sporting events (12% vs 3%), casinos (22% vs 14%) and golf (8% vs 1%).
Spring and Summer Celebrations Take the Cake
The majority of bachelor and bachelorette parties take place in the spring and summer seasons in preparation for the more popular times to wed (summer and fall). The most popular months for bachelor parties include April (15%), May (16%) and June (14%), with men being 4% more likely to celebrate in June than women. The most popular months for bachelorette parties are also April (18%), May (14%) and June (10%), with 6 percent more bachelor party attendees noting their party took place in the summer than women, who prefer spring shindigs.
It's a Party in the USA…9 Out of 10 Times
While women are slightly more likely to travel internationally than men (10% vs 6% for bachelor parties), most to-be-weds are celebrating domestically for their prenuptial parties (90% for bachelorettes and 94% for bachelor parties). The global jet-setters are most likely to visit the Caribbean (3% for bachelorette parties and 1% for bachelor parties), Mexico (1% for both bachelorette and bachelor parties), Hawaii (2% for both bachelorette and bachelor parties), Asia (1% for both bachelorette and bachelor parties), and Alaska (1% for both bachelorette and bachelor parties).
Men are nearly 2 times more likely to go to Las Vegas for a bachelor party than women, yet it's still the most popular destination for both men and women. Men are more likely to fly to bachelor parties (22% vs 17%), while women are more likely to take their personal car (48% vs 42%). Wherever the destination, males and females are 2.5 times more likely to book a hotel or resort over a rental house for accommodations (44% of men and women prefer hotels and resorts vs. 17% for a rental house).
Top Bachelor Party Destinations 
Las Vegas, NV
Miami, FL
New York, NY
Los Angeles, CA
Chicago, IL
Tampa, FL
Houston, TX
New Orleans, LA
Orlando, FL
Atlantic City, NJ
Top Bachelorette Party Destinations
Las Vegas, NV
Los Angeles, CA
New York, NY
Miami, FL
Nashville, TN
Dallas, TX
Orlando, FL
New Orleans, LA
Philadelphia, PA
Atlanta, GA