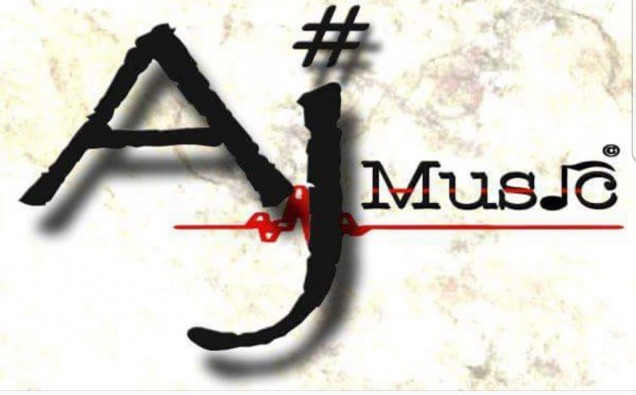 Asha J is a singer, songwriter, performer, fitness model and actress. She is an Ambassador for world wide organisations. Peace United Nations group, and for the World Health Innovation Summit. She was born and brought up in the UK. She is taking the music/model/film world by surprise with her sultry Bollywood/Hollywood diverse looks and multi-talented skills in singing in three languages: Hindi, Punjabi and English. Ripper productions Sony Music Remixers who have worked alongside the likes of Britney Spears and Beyonce were involved in remixing her song Diwana, in 2010.  
Coming from a family with ties to the music industry, Asha J was encouraged to sing and perform with family members at gatherings. Having famous Ghazal singers attending her family home acquired her love and passion for music. Her father was a keen actor himself and attended acting school and sang publically at gatherings.  
Asha J started to embark on her musical journey and begin writing at the tender age of 15 to recorded and submit demos. Her luck started at a former record company whom she began working for. Renowned reggae artists attending the company recognised her. This is where she started making her first connection in the industry to release her first single 'Break Loose.' 
She went to record her first experimental album 'Yours Truly' with the likes of Pioneer Bhangra Music producer 'Kuljit Bhamra', working on one of the songs with her and to later release the album on his label. 
A few years later, Asha J she met her former group lead singer 'Stereo Nation' known as Taz, who heard her vocal by chance at a club. The pair were introduced to one another by a former friend and club owner. A few days later she received a call to join forces with 'Stereo Nation', Asha J then went international, grateful for the big break and recognition. 
At that time, Asha J was also coming home to record 'Diwana the Album', releasing in 2009, and also became a nominee at the Punjabi Awards in West London.  
She then went to perform at all the events listed below throughout the UK. 
A brief two-year break which Asha J took for self-development, she turned her attention on her passion of helping others and earned a distinction qualification as a 'Life coach practitioner' to help people achieve their highest potential. 
She was then picked up by charities across the world to become an Ambassador for World Peace' at Beauty Speaks for Peace projects and the Foundation against Thalassemia India.  
Also having an interest in law and human rights began supporting Victim Support units in London, voluntary giving up her time a few days a week. 
She came back with a bang with her music in 2017 as 'Bobby Bola Uk Bhangra  Awards Organiser' gave her a platform for her return which was originally planned for 2018. 
The timing couldn't have been more perfect as her entry into the Bhangra Industry with her first single 'Party girl' was much received. The number drew in audiences from Birmingham and afar as the new Asian pop diva left a place in people's hearts. 
It went on to be a busy 2018 for the singer with bookings at Melas, shows and events throughout UK. Her success has earned her performances on the following occasions at the listed venues: 
London Excel Olympic Countdown festivals-Headlining event filmed/radio by the BBC

 
ICC Cricket Global media Launches for sponsors 

Moneygram

 at the Sports Cafe London as Brand Ambassador 

performer

.

 
London Pop Revenue Soho watched by radio DJ's from Kiss 100

 
3 year tour with Stereo Nation renowned International Group from the UK led to performances for crowds up to 70,000 and 24 hour Guinness book of record performances in Canada to name some.

 
Festivals, 

Melas

 

Shows

 around the UK Asians and western organised events.

 
Performance at Kensington Palace for Mr 

Mittal

 Steel Tycoon billionaire on behalf of a Family birthday function 

 
Charity events, also as an Ambassador for World Peace with charity song 'Asha 

For

 Peace.'

 

An Ambassador for kids with 

Thalassemia

 (Blood disorder) is a charity in India Asha J supporting blood camps through online awareness publicity as the face of the brand. 

 
Brand Ambassador National Reality TV Awards as Brand Ambassador on Red Carpet meet and greet celebrities and nominees. 

 
Nominated 'Best Urban Artist 2018′ 

Uk

 

Bhangra

 Awards attendance with her live performance

 
RBE Entertainment 

Valentines

 day 2019 New Cross performances.

 
The main focus at present for Asha j is her participation in a fitness competition called 'Gymbodyz.' Paulette Sybliss, CEO of the company and celebrity Personal trainer for Janet Jackson, got in touch after seeing Asha J's physique and body training regime on Instagram. Asha J will now be entering competitions throughout the UK and Internationally. She is looking to visit LA in early 2020 to further develop her bodybuilding career. 
Asha J currently has a few songs releasing 'Maan vi jaa na Sonya' releasing September Feat Junior Bee produced by Maxi Melia Vibes 
To end the year with 'Hungama' by Alan Zipper and RapmasterRav. and 'Guddi Vangu' the punjabi classic makes a return in Reggae.