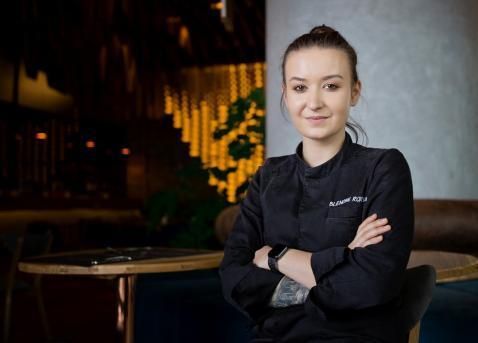 To live a healthy life, we consume healthy food to live, but sometimes we neglect healthy food items while we are travelling. Going for a picnic or long drive, many times we think that we will buy from a restaurant, but why not make some healthy options just from home? Items you can take include fresh fruits, oats, coffee/tea, chicken/veggie sandwiches, meat cutlets, fresh juices and if you want to buy something from the restaurant, then one may go for hot soups. 
 For a long journey through an aeroplane, there are various options because in many airlines you will not get healthy foods. So Instead of being hungry, it's better to keep some food with you. However, you need to check with your airline because there are many restrictions on what you can take with you when flying to international destinations. For light snacks, you can pack popcorn, dried fruits, raw vegan snacks, kale chips and oven-dried apple chips. At the airport, search for the food items which are suitable for your health that you can easily carry in a bag. 
 You can keep the same food items for your hotel when you go to another country because sometimes you may not be able to get the food which you like. So, for a supplement, you can use these food items, and if you have a mall or supermarket near the hotel, then do buy some natural finger foods which require no preparation. As you reach in the hotel, always start with the light food first like fruits, yoghurt, oats meal, milk, fresh juices, because after having a long travel journey it becomes difficult to digest a heavy meal. Slowly, as the day passes, you can have the rest of the items. 
 Taking this topic further I have interviewed Chef Roxana Blenche  
( Instagram A/c: roxanablenche ) from Romania, who is a Romanian Chef now based in Bucharest. She makes people smile by her cooking and also teaches them to prepare their best meals. On the topic her views are as follows: "While on a plane, my opinion is that people need energy and it would be best if they could eat some almonds, pumpkin seeds and many fruits to keep them hydrated. Also, they have to drink a lot of water to take care of their skin. In-flight food is not always the best choice. I always prepare my own meals. If I am in a rush and I don't get to do that, my best options for an onboard meal are fresh orange juice, boiled eggs and a good salad. 
 "When I visit another country, I always concentrate on preparing my own healthy meals by getting what I need from local markets. Restaurants are also very good, but it is always best to focus on healthy ingredients and a lot of vegetables. It is very important, for example, if you go to Mexico, you can try guacamole which exudes a healthy lifestyle. If you are going to wonderful Italy you can taste a serving of AOP pasta – I promise it is everything you need. 
 "As a Chef, I recommend everyone to try local fruits; ingredients and meals everywhere they go, and then prepare their own fruit salad as a dessert in order to have a healthy lifestyle and to never starve yourself. Keep in mind to have some almonds and seeds as a morning snack with yoghurt in order to have energy and when you visit places, always have some fruits with you." 
 Thank you, Chef Roxana, for sharing your views. Remember to make your travelling journey full of healthiness, happiness and cheerfulness.   
 By: 
Rida Khan (Aviation Author) 
(Instagram A/c: aviationauthor.ridakhan )