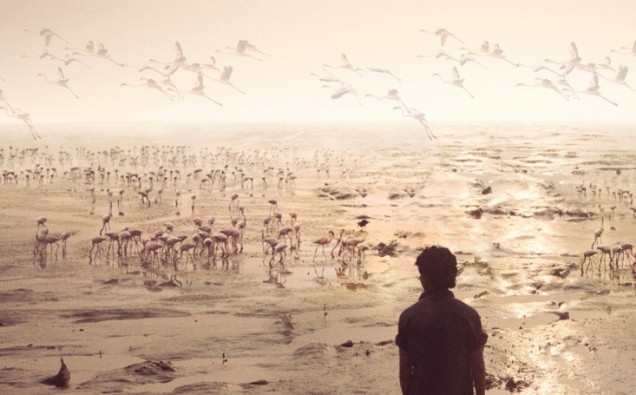 Following unanimous plaudit at its World Premiere at BFI London Film Festival, Oscar-nominated and award-winning Iranian director Majid Majidi's cinematic journey into Indian cinema, Beyond the Clouds, has been released in cinemas, produced by Namah Pictures and Zee Studios.
A poetic piece of filmmaking that conveys the adoration of love, life and nuanced human relationships through Majidi's inimitable style, Beyond the Clouds welcomes triumphant performances by screen debutants Ishaan Khatter and Malavika Mohanan as an estranged brother and sister, reunited by circumstance and seeking retribution through a painful past that ties them together. Winsome performances are delivered by a supporting cast including Goutam Ghose, GV Sharada, Dhwani Rajesh, Amruti Santosh Thakur and Shivam Pujari.
Written by maverick Indian filmmaker and screenwriter Vishal Bhardwaj, the film is set against the backdrop of Mumbai's bustling streets and slums, the mise en scene at once colorfully playful and darkly sinister. Oscar-winning composer A.R. Rahman's spirited soundtrack adds a further dimension to the drama thriller.
Beyond the Clouds is a testament to the strength of the human spirit and its survivalist instinct. Highlighting the complexities of human nature, it further depicts the emotional intricacies of the human condition and how unlikely alliances and relationships can be formed through the most painful of experiences.