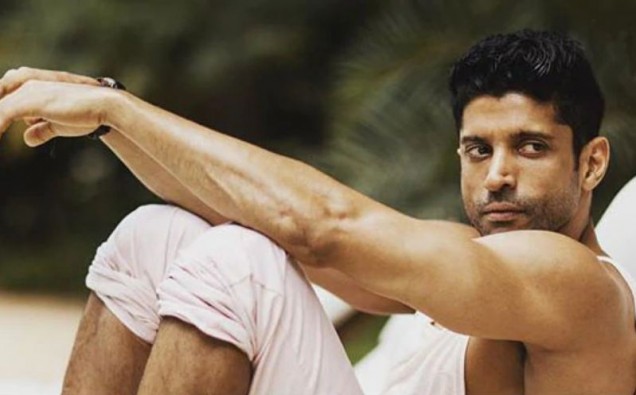 With yesterday marking the birthday of internationally acclaimed actor, singer songwriter and producer of Emmy nominated Amazon series Mirzapur, Farhan, we take a look at what keeps one of the most versatile artists in such good physical condition. Farhan has many facets to his career meaning he always has his plate full with work.
Deadlifts and six-packs are so passé. Farhan is an epitome of a healthy lifestyle with a holistic approach to enriching your Mind, Body & Soul.
Mind:
Farhan believes that fitness is not only about your physique, but its important for regulating mood and building a positive attitude and frame of mind. 
Body:
The actor is as committed to his healthy diet as he is to his workout regime. Farhan Akhtar has a super lean physique, which makes him look ever-young and agile. He is a fan of healthy eating and eats balanced meals, rich in the right amounts of protein, fats and carbohydrates eating about six or eight meals every day. He carries home-cooked food with him, which usually contains proteins in the form of chicken or fish and healthy carbs in the form of quinoa.
Farhan pictured at an organic food joint in London.
Soul:
In addition to eating right and keeping fit, Farhan does not shy away from voicing his opinions against injustice and also has strong views on woman assault. He has always taken a stand when it comes to women's issues with his initiative MARD – Men Against rape and Discrimination. He speaks from the soul. 
Farhan is gearing up for his debut album release 'Echoes'. Both the tracks, Rearview Mirror and Why Couldn't It Be Me from the album have been widely loved and appreciated by music lovers.
Listen and download the tracks here:
Rearview Mirror: https://fanlink.to/RVM
Why Couldn't It Be Me: https://fanlink.to/farwhy