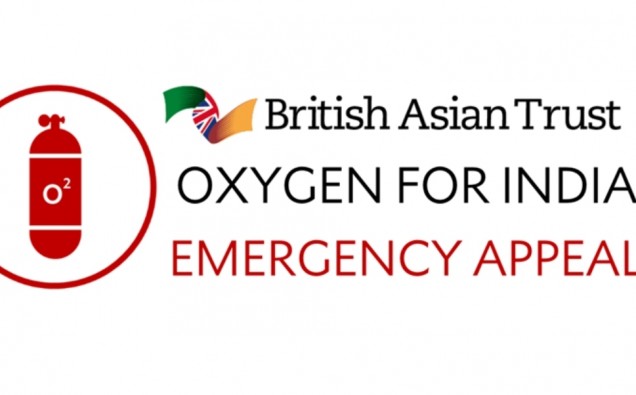 This Saturday the 22nd of May, Elephant Atta and Rajah Spices will be hosting Cook for a Cause, a culinary day of fundraising to raise vital funds for the Oxygen for India Emergency Appeal.   Throughout the day community influencers will be sharing their special recipes on Instagram Live and inviting participants to make a donation. 
Oxygen for India Emergency Appeal is an initiative launched by The British Asian Trust to raise funds to provide oxygen concentrators to hospitals and patients in India. The aim of this cook-along is to help unite the community to raise as much money as possible for the cause.  
We are thankful to our foodie friends each of whom has their own special and personal connection to India and have come forward to support this activity by giving up their time and sharing their delectable recipes.
BREAKFAST 
Dr Chintal Patel (@drchintalskitchen) and Dr Payal (@theblushingdoc) will be kicking off the fundraising event with their breakfast recipe – Cinnamon Swirls at 10.30am
BRUNCH
Flavour enthusiast Radhika Howarth (@radikalkitchen) will be sharing a fabulous brunch menu including Masala Egg Muffins with Achari Baked Beans @12.30. 
DINNER
At 4.30 pm you can then tune in to start cooking dinner with Kripa Dewani (@15min_mom) who is going to conjure up a Pav Bhaji Pizza
Attendees will be able to donate by clicking on the just giving link on the day during the IG live or by visiting your donation at Just Giving before or after the event. Every penny counts towards this lifesaving equipment. Donations can also be made directly by visiting the appeal page on British Asian Trust's website.
The Cook for a Cause cook-along will allow participants to be a part of a mission to help save lives in India. Moreover, the cook-along will give the community a chance to come together and show solidarity during these difficult times.
To find out more about the British Asian Trust's Oxygen for India appeal please visit: https://www.britishasiantrust.org/support-us/covid-19/oxygen-for-india/ Remember, every donation counts and can help save lives.