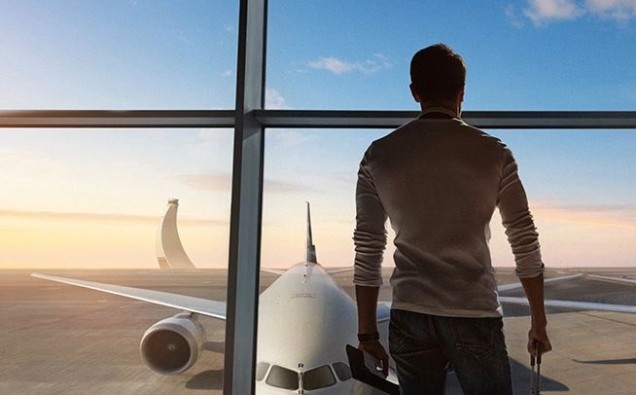 Photo credit : Etihad Airways via Twitter.
After facing losses in the year 2020, we have now moved on in 2021 which gives the light of hope to survive from COVID-19 by vaccination. This will open the doors for the travelers to travel around the world. Aviation is getting back to the sky by recovering the losses and finding out ways and measures to make traveling easy as it used to be.
But this recovery is followed by many challenges which the aviation industry have to face. According to the IATA report: Airline financial performance is expected to see a significant turn for the better in 2021 even if historically deep losses prevail. By the end of 2021 stronger revenues will improve the situation but the first half of 2021 still looks extremely challenging. Passenger numbers are expected to grow to 2.8 billion in 2021. That would be a billion more travellers than in 2020. Cargo side of business is expected to continue with strong performance. Improved business confidence and the important role that air cargo should play in vaccine distribution is expected to see cargo volumes grow to 61.2 million tonnes. A continued capacity crunch due to the slow reintroduction of belly capacity from passenger services combined with a higher proportion of time and temperature sensitive cargo (vaccines) will see a further 5% increase in yields. This will contribute to strong performance in cargo revenues which are expected to grow to an historic high of $139.8 billion.
 Challenges which aviation industry are facing to get back :-
1.) Many airlines have disappeared or have been filed for bankruptcy and some are struggling to get out of the danger by getting taken over by strong players. This will give a big impact on the travellers decision to choose the airline to travel.
2.) Financial support is the biggest factor to survive in the crisis but this factor is being damaged in many airline companies. Only the government can help to survive them in this recovery period . This support will make a bridge to recover the important investments and can save the jobs in the aviation industry.
3.) Many airplanes were retired due to pandemic in 2020. The higher retirement rates of the biggest planes is now a critical challenge for Airbus and Boeing. As the demand for the travellers will rise airline companies will have to adjust with the smaller jetliners or have to make different routes to travel.
4.) Every country has different rules for quarantine but some countries have not opened their borders till they don't get the vaccines. This is a high risk challenge as the travellers can't visit those places which they desire to visit . This might make traveling slow to some part of the world.
5.) One way that many airline companies have opted to survive in the year 2020 was reducing their workforce. They furloughed or fired the pilots , crew members, ground staff from their jobs. Now as traveling is coming back airline companies will need more Human Resources to manage the things. And for this they have to again employ a new workforce which will take a lot of time. As they have to train them according to their work environment. This will be one of the challenges which the companies have to face while getting recovered.
These are only some challenges which I have listed , there are many other challenges which airline companies are facing to recover back this year. The road of recovery is expected to be long and quite difficult but it's not impossible.
By: Rida Khan ( Aviation Author )
Instagram A/c : aviationauthor.ridakhan