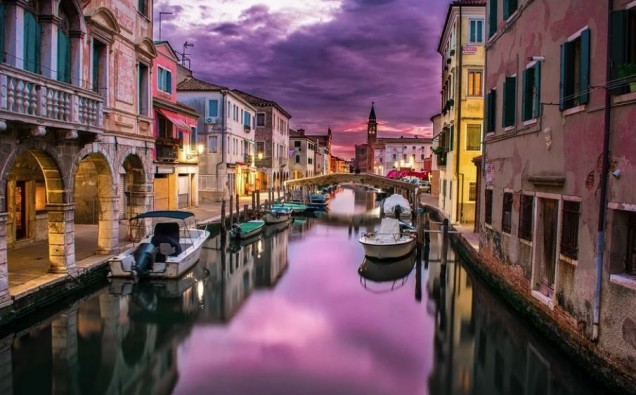 Africa and South America as well as Orlando, Dubai, Cancun and Barbados are on the list as families look at further flung destinations
9 out of 10 UK families are planning a holiday in 2020 and are looking to broaden their horizons this year as well as find greater adventure (from 6% in 2018 to 11%) according to research conducted by ABTA – The Travel Association.
While classic beach and city holidays in Spain, Greece and France are still in greatest demand, ABTA Members report that families are responsible for driving longer haul bookings, particularly for destinations such as Orlando, Dubai, Cancun and Barbados. Looking for new experiences, families are varying the destinations they are visiting too, with visits to Africa and South America on the rise (from 8% and 7% respectively in 2018 to 13% and 11% in 2019).
Africa, Kenya and Botswana in particular are more popular amongst older families (50% and 46% respectively vs 19% and 17%). Whilst in South America, Peru and Brazil are attracting younger families (18% and 28% respectively vs 9% and 15%).
Young families at the same time are showing greater enthusiasm for cruise, which has grown in popularity by 10% in the last four years. Many cruise ships today are being built with multigenerational travel in mind – family cabins, water parks, theatres and game areas are all now more commonplace on modern ships.
When it comes to sustainable travel, families are taking a greater interest too. How animals are treated is their highest concern (66%), with families viewing and interacting with animals, either in captivity or in the wild, more so than any other demographic. Responding to these concerns, ABTA has recently launched the second edition of its Animal Welfare
Guidelines with new unacceptable practices such as contact or feeding of elephants without a barrier, including riding and bathing elephants.
Other top concerns for families are nature conservation (63%) and preservation of culture and heritage (61%).
The findings also show an increased reliance on technology for support during the booking process. Families increasingly welcome the efficiency and convenience of using the internet to get support for travel arrangements. The number of families booking online has increased in the last year (from 80% to 85%) and, while doing so, they are the most likely holidaymakers to use the help of a chat/messenger service on a travel company's website, more than double the average figure (24% vs 11% average).
In the last five years, families' use of social media throughout the booking process has more than quadrupled (from 3% to 13%), making them leaders in this trend, way ahead of the 7% average.
Victoria Bacon, ABTA's Director of Brand and Business Development, said:
"With the February half-term and Easter holidays approaching, many households will be looking ahead and planning a memory-making getaway, and now is a great moment to book as there are an abundance of deals and offers available for families.
"By booking with an ABTA Member and travel professional, families can trust that they will get an unforgettable experience when considering something new. More travel agents and operators are also using technology to make the whole process as easy and stress free as possible."
Child psychologist Dr Amanda Gummer, from Good Play Guide, said: 
"Our own research on family travel suggests families are looking for a stress-free process – including support when booking and in destination.
"It's also great to see that families are fostering children's sense of wonder and adventure while discovering new things in new places – nearby or in far flung destinations, because it promotes tolerance and a wider perspective on life. Further to this, a culturally rich and entertaining holiday such as a cruise offers an engaging, yet safe environment where the whole family can relax and have fun."

Holidaymakers who book with an ABTA Member can travel with confidence and have access to the support, protection and expertise provided by ABTA. You can find an ABTA Member by visiting abta.com/findamember.