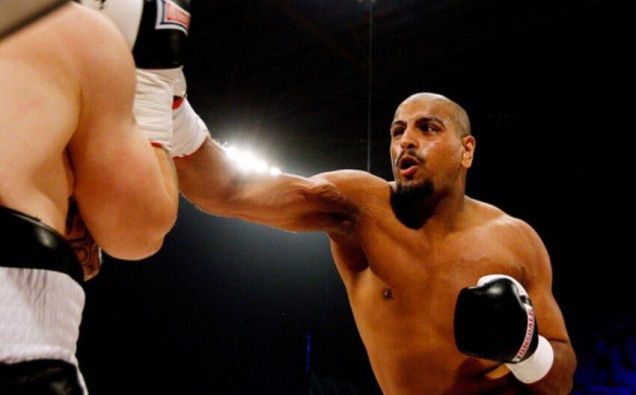 What inspired you to become a boxer? 
I was always going to do it. My dad was into boxing, so I was constantly surrounded by the sport. Watching it while I was growing up, it was always something I had my mind set on. It wasn't really a choice. 
Since you are being trained by Anthony Joshua and Dillian Whyte, do you think you will be able to send David Price into retirement? 
All I know is that I am going to win, and what's going to happen after that it is all up to him. I can't answer about the retirement, because that's up to him. But I am going to go in there and win the fight, that's it. That's all I can do. 
How did you feel winning with a big knockout against Paul Butlin? 
Yeah, It was good. I just gave a big shot on him and took him out of there. I have showed people that the power was serious, and it was no joke. 
How often do you train before the upcoming fight? 
It depends on the date I get. Normally I box between 5 to 10 weeks or something. It all rests on what show it is and if the fight's right. But normally it is 5 to 8 weeks. 
Have often have you got injured in the fights you had so far? 
So far I haven't been badly injured and I've been alright in all of my fights. 
How do you feel now when you enter the ring while the audience is chanting your name? 
Brilliant, it's just exciting isn't it, when you get to show you're good at something. But myself and my team know what I can do, so when you're in the ring, it's for the people to watch and to let them decide. 
Do you see yourself fighting against the biggest heavy weight boxers and also winning the World Championship in Boxing? 
Yeah 100%, but all I know is whenever I get my shot, whoever the champion at the time is they're going to be beaten, because I am coming full-on and I am getting that help.  
What are your future plans? 
Well, I am due to fight next in Birmingham. I will win the David Price fight and then I will take it from there. My long-term goals would be to unify the division. 
Any messages you want to give to your fans? 
Thank you to each and every one, who supports me and comes to my fight and sends me positive messages on a daily basis. I want to thank all the fans and all the people who follow the sport of boxing. 
Tauseef Asif