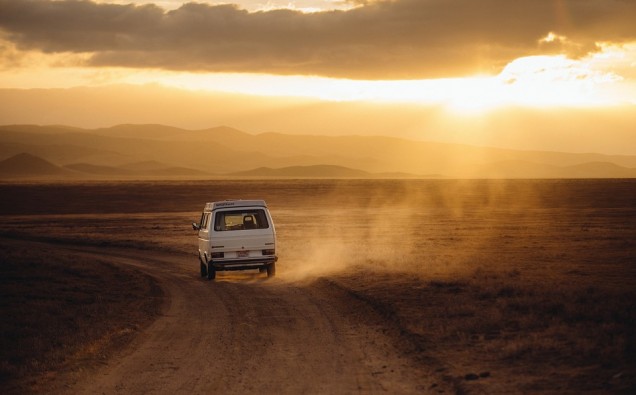 As a van ages and its value decreases, it will often make sense to sell a broken van rather than repairing it. Of course, attempting to do so can be tough, which is why the specialists at We Buy Broken Vans cooked up this brand new infographic to explain all of the options available to owners who are faced with this conundrum. The infographic can be viewed by clicking here.
We Buy Broken Vans is a specialist buyer of vans that are suffering from serious issues of all kinds. It works with customers throughout the UK to value, inspect and collect vans which are in need of replacement. We chatted with the firm's founder Lee Dennis to find out more about the infographic and the advice it provides to van owners who want to sell a broken vehicle.
We met with Lee to investigate whether there is really a best way to sell a broken van and what reasons might someone have for looking to offload their non-runner today? Lee opened by saying, "There are actually quite a few different options that a van owner might consider if they need to sell a broken van, ranging from dealing with private buyers to using a scrappage scheme. In terms of the motivations for selling a broken van, the new infographic explores these in detail, including the ability to get a more reliable replacement or simply move on from a van that has emotional baggage attached to it."
Broken vans can be sold in various ways and getting a good deal is easier than you might think. The infographic goes on to discuss common faults that We Buy Broken Vans see. These might be everything from a snapped cambelt to a malfunctioning differential or a troublesome turbocharger. Selling vans affected by such issues might be an uphill struggle, unless you choose to get in touch with a specialist firm like We Buy Broken Vans.
Lee explained that in terms of getting the best deal on a broken van, there were plenty of examples included in the infographic which should convince owners to contact his company, "For the majority of people, selling a broken van to us will be sensible from a number of perspectives, not just in terms of getting value for money, although this is obviously important! We offer a no-obligation quote via our website. Simply complete the details and we will be in touch with a competitive valuation. All offers are valid for 7 days. All you need is the registration plate of your vehicle and a quick list of the known faults to get an idea of how much we will pay for it. In the vast majority of cases, our offer will be better than that of a scrap yard or an insurer.
Taking a look at our new infographic is a great way to dispel any myths about how to sell a broken van, as we are honest about the downsides of the usual options that are available to owners. You will then see that we make offers on vans of all makes, models and sizes, regardless of their condition. We Buy Broken Vans will collect, inspect and make payment for vans efficiently and with no hidden fees to worry about; it really is that simple. We want all broken van owners to get the best deal when they sell their vehicle and this infographic is the perfect guide to achieving this."
About We Buy Broken Vans
Based in Wythall in the West Midlands, We Buy Broken Vans operates nationally to provide customers with a service that is better than other options for selling a broken van. It was founded with the aim of improving upon the offerings of private buyers as well as on the mediocre valuations that insurers and scrap yards place on broken vans.
The directors of the company realised that there was a gap in the market and set out to give great value to owners of vans which are faulty, damaged, dilapidated or otherwise in need of repair. Thanks to their impressive online presence, We Buy Broken Vans is able to provide fast, accurate valuations on vans of every condition through its website. The site has plenty of other benefits for customers too, non-runner vans can be collected from anywhere in the mainland UK, with expert inspections also provided as part of the service.
We Buy Broken Vans offer an alternative service that is convenient, compelling and tailored to the needs of customers. Get in touch with them today if you have a broken van to sell and you want the best experience. Click here to view the infographic.
We Buy Broken Vans contact details
Company website: https://www.webuybrokenvans.co.uk