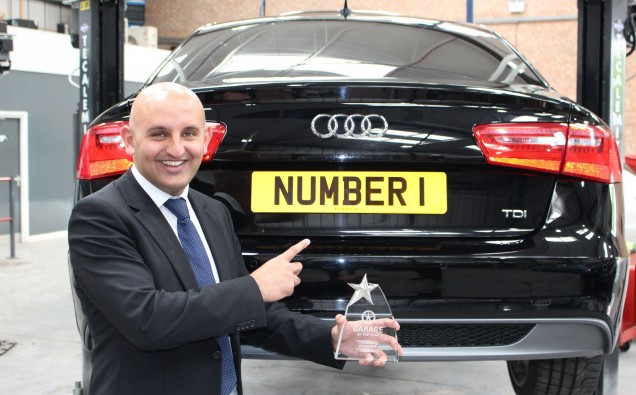 West Midlands-based Motorserv UK, a car sales and service centre, has announced 2020 saw its most ambitious year of growth in its six-year history, despite COVID-19 impacting businesses across the UK.
Motorserv UK managing director and entrepreneur Kamran Saleem reports business turnover rose from £2.6m in 2018-2019 to £4.5m throughout 2019-2020, with company projections set to reach up to £6m by the end of 2021. The company's servicing department alone has grown by 30% over the last 12 months, resulting in turnover exceeding £1.3m – far surpassing expectations during an unpredictable time for all independently-run companies. Meanwhile, the second arm of Motorserv UK has welcomed increased car sales revenue from £1.6m to £3.2m in 2019-20, set to exceed £4.5m in 2021; all supported with the addition of two experienced sales executives last year.
Over the past year, Motorserv UK has not only celebrated financial growth but also welcomed the opportunity to physically expand its premises; a new Solihull site has been secured to store an additional 40-50 used sales vehicles. The servicing workshops have required a £30k investment to increase ramp capacity by three, now totalling 11 workshop stations in order to meet significantly increased customer demand. Additional business space is being sought and acquired to maintain the growth momentum throughout 2021.
In order to staff the larger units, Motorserv UK employee numbers have increased from 17 to 25 during 2020, with an additional NVQ LEVEL 3 apprentices working on site and five young adults given valuable work experience placement to explore future career options.
Explaining the business growth successes, Motorserv UK's managing director Kamran Saleem explains:
"We are constantly thriving to improve every aspect of our sales and service departments to ensure every customer gets the best experience we can possibly deliver. Trust and transparency, I believe are key values that have seen our customer numbers increase over the last few years, particularly over the last 12 months during the uncertain times we've all found ourselves in. As such, we've heavily invested into our online and social presence, including video technology to produce virtual car showrounds combined with click-to-purchase software – allowing us to remain connected with new and returning clients even when lockdown has prevented us from assisting face-to-face.
"Putting clients' requirements is at the forefront of what drives us, resulting in the development of the cheapest MOT in the UK, new membership schemes with optional automated payment systems to spread costs, automated MOT reminders via email and text as well as customer feedback systems so we can constantly strive to build on our already award-winning reputation."
Having grown up in Solihull, Kamran Saleem conscientiously supports community causes and throughout the Coronavirus crisis, Motorserv UK provided five vehicles with 'air locked' boots to GPDQ's team of emergency doctors as part of Birmingham City Council's "COVID-19 Response Team" in order to avoid cross-contamination of PPE from patient visits. Most recently, the use of a Motorserv UK vehicle was donated to the Shirley Round Table to ensure the continuation of the 50-year+ Santa Sleigh tradition touring the community, raising money for local causes.
Motorserv UK predict 2021 will continue to see the growth of the company with plans to add additional units to the firm or a move to a larger premises to accommodate the growing demand for Solihulls' car servicing and sales requirements.