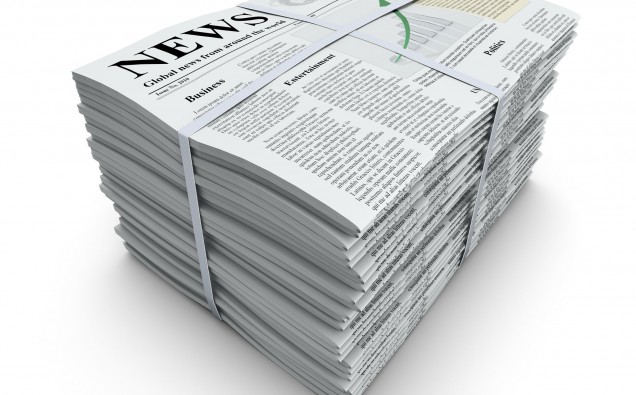 A welcome side effect of the Raheem Sterling race row is that it has highlighted the mainstream media's relationship – or lack of it – with black and ethnic minorities in this country. For those of you unfamiliar with the story, Raheem Sterling is an England and Manchester City player who was the victim of alleged racial abuse from some Chelsea fans when they recently played City.
He didn't react to the provocation at the time but afterwards issued a calm and measured statement in which he highlighted how sections of the media treat black footballers and how that can help "fuel racism and aggressive behaviour".
Distrust of the mainstream media has grown in recent years, especially among minorities, and that's hardly surprising when you see some of the portrayals of black or ethnic minorities. One problem is the lack of minorities employed in the media; a couple of years ago a study by City University London found that the British journalism industry is 94% white.
The research – based on a random pool of 8,000 journalists working in broadcast, print and digital -also revealed that just 0.4% of British journalists are Muslim and 0.2% are black. That compares with 5% and 3% respectively for those groups in the general population.
Even if you do get in, it's not plain sailing especially when your employers have ingrained attitudes. Here are a few personal examples from my time on mainstream newspapers.
On asking a features editor that I'd like to review music gigs, I was a bit stunned by his first suggestion – that I cover an Indian dance concert. He'd automatically assumed that I'd know about 'Asian' music when what I really meant was rock bands. I turned down the offer.
An editor decided to email staff who had 'Asian-sounding' names asking for their input into a proposed Asian fashion supplement. It was politely, and not so politely in some cases, declined or ignored. One recipient replied that although his name sounded Asian, his father was white, his mother Iraqi and he came from Norwich!
As a reporter, I was fortunate in having my proper name used on bylines (albeit it was often abbreviated to Mo) but a Muslim colleague's name was Anglicised for his byline.
For a staff restructuring exercise, my then employer refused to rearrange my interview despite my protests that (a) I was on holiday (b) it was Ramadan and I was fasting (c) 5pm on a summer's day was not a good time to question someone who hadn't eaten or taken any drink all day!
Imagine my delight then when I found out that colleagues on other papers had their interviews delayed because their boss was on holiday. (A very kind HR lady suggested that I sue the company for discrimination!)
If staff diversity doesn't go anywhere near reflecting the community you serve, then you're not doing yourself any favours. Thankfully, and maybe belatedly, it's an issue that some editors have recognised and are trying to address.
For example, the Birmingham Mail newspaper and its sister website Birmingham Live recently announced that half of those shortlisted for its journalism vacancies would be from BAME (Black, Asian and Minority Ethnic) backgrounds.
And last year, Mike Norton, editor of the Bristol Post, admitted his newspaper had too few ethnic minority journalists and that the paper had contributed historically to a "cultural divide" in the city.
Let's hope that this recognition leads to concrete steps in making our media more representative of the communities they serve.
Mohammed Ilyas is Communications Manager for the Birmingham charity Islamic Help. The views expressed in this column are his personal opinions.