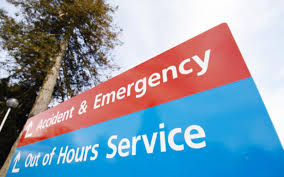 It is estimated that nearly three-quarters of a million West Midlands residents (731,525) go to A&E each year who could have been helped by NHS 111.
West Midlands residents are being urged to avoid unnecessary trips to A&E by getting help from an enhanced NHS 111 service, which now offers a wider range of clinical services in the Midlands than ever before. This includes direct access to advice from GPs, nurses, midwives, pharmacists and specialists in mental health, cancer and child health.
Dr Mathi Woodhouse, GP at Pinn Medical Centre said:
"NHS 111 in the Midlands can now offer patients an even wider range of medical advice direct from pharmacists, GPs, nurses and mental health specialists who work hand in hand with call handlers.
"We want to help people understand how NHS 111 can help them and reduce unnecessary trips to A&E, which will help our hospitals. I know that patients want high quality clinical advice, close to their home from trained professionals and this is what they can get from NHS 111."
Hemangini Bhatia shares her experience of using NHS 111:
"I called NHS 111 when my son was breathing very heavily with a wheezing sound. This happened twice, first when he was 4 months and later when he was 16 months. I found NHS 111 very helpful. The call handler asked a few questions, talked me through the process and then made an appointment at Hospital which saved me from going to A&E. As a result, my son was quickly diagnosed with croup and was successfully treated. I wouldn't hesitate to call 111 again if I needed to."
NHS 111 is a free service available 365 days a year, 24 hours a day. For further information about NHS 111, please visit www.nhs.uk/111