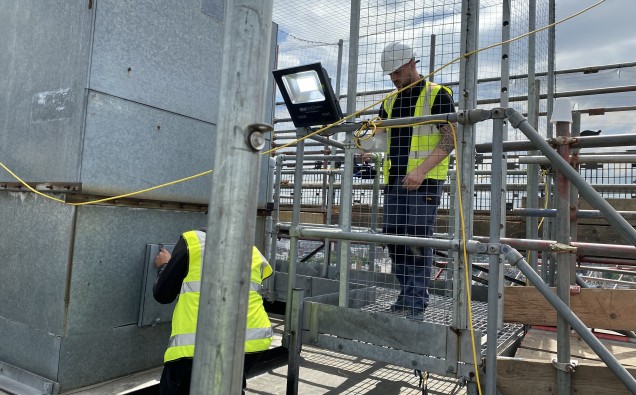 Nationwide ductwork and ventilation cleaning, maintenance and testing specialists, System
Hygienics, are taking their commitment to service excellence to a new level with the launch of their
Complete Ventilation Compliance Package.
This unique service helps businesses understand if they are complying fully with the legislation and
guidance relating to ventilation, indoor air quality, hygiene, ductwork and fire safety – something
which, up to now, has been difficult and time-consuming due to the number of standards which
have to be identified, understood and met.
Ventilation Hygiene has always been important, but during the COVID-19 pandemic, it has risen to
the top of the agenda, especially when looking at indoor air quality and the health and wellbeing of a
building's inhabitants.
The first stage of this much-welcomed, risk-based analysis is a checklist covering all relevant and
current British Standards and industry compliance requirements. From this starting point System
Hygienics can then compile a bespoke package to meet each and every legislative need, ensuring
that no essential tasks are overlooked, and that building insurance remains entirely validated – all
from a starting price of £60.00 per week!
The support doesn't stop there. Where the compliance audit finds that maintenance or remedial
works are required to bring any elements of the building's ventilation or ductwork systems up to the
required safety standard, System Hygienics will offer their expertise at a preferential customer rate
or simply to audit any work completed by others. All with one point of contact, carried out by their
in-house, accredited engineers and, of course, in full accordance with all the relevant British
Standards, industry regulations and guidelines.
Managing Director of System Hygienics, Mark Poultney, points out exactly what this package means
to those who hold the legal responsibility for their company's building:
"Owning or managing a building is an onerous task in itself, never mind having to constantly keep up
with changes in legislation and guidance.
It's a significant responsibility and one which can become overwhelming, so the System Hygienics
Complete Ventilation Compliance Package has been designed solely with the aim of lightening the
load.
We cover every single aspect of the maintenance, hygiene and safety of ventilation, extraction,
ductwork and fire dampers – including the monitoring of air quality – from one trusted, professional,
point of contact. This not only offers reassurance for busy building managers, owners and facilities
management but also ensures the safety, health and wellbeing of all building users and the validity
of insurance policies."