 Eighty-two prisoners took their own lives during 2014 as the suicide rate behind bars rose to its highest level for seven years.
They included 14 young adults, aged between 18 and 24, data compiled by the Howard League for Penal Reform reveal.
In total, 235 people died in prisons in England and Wales during 2014. More than 120 prisoners died of natural causes, and a further 24 deaths are yet to be classified by authorities.
A man was killed in an alleged homicide in Cardiff prison last March. A second alleged homicide, in Altcourse prison last November, has been widely reported in the media.
The statistics are based on notifications from the Ministry of Justice, which records deaths in custody.
Frances Crook, Chief Executive of the Howard League for Penal Reform, said: "No one should be so desperate whilst they are in the care of the state that they take their own life.
"The numbers hide the true extent of misery inside prisons and for families. It is particularly tragic that teenagers and other young people have died by their own hand in our prisons and we should all be ashamed that this happened.
"Hard-pressed prison staff have to save lives by cutting people down almost every day and without this the death toll would be even higher.
"It is evident that people are dying as a direct result of the cuts to the number of staff, particularly more experienced staff, in every prison.
"The government has chosen to allow the prison population to increase whilst it cuts staff, and that has led to an increase in people dying by suicide."
Four prisoners took their own lives in Wandsworth prison, in London, last year. A further four prisoners died by suicide in Elmley prison, in Kent.
Six prisons each recorded three deaths by suicide during the year. They were Exeter, in Devon; Highpoint, in Suffolk; Humber, in East Yorkshire; Leeds, in West Yorkshire; Liverpool, on Merseyside; and Preston, in Lancashire.
The figures show that prisoners on remand were disproportionately likely to take their own lives in custody.
One in three prisoners who took their own lives was on remand, although remand prisoners account for only one-seventh of the prison population at any one time.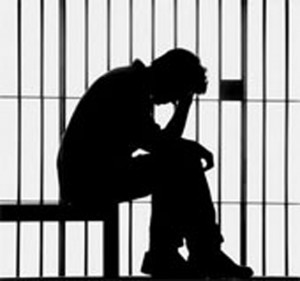 The Howard League and Centre for Mental Health are to embark on a joint programme of work on suicides in prison, supported by The Monument Trust, designed to find ways to end the death toll for good.
Sean Duggan, Chief Executive of Centre for Mental Health, said: "Every time a person takes their own life it is a tragedy for them and their family, and we must do all we can to avoid such loss of life.
"Centre for Mental Health is pleased to announce it will be embarking on a joint programme of work with the Howard League for Penal Reform, supported by The Monument Trust, to research ways to prevent suicides in prison.
"We hope the work will make a real difference to people in prison at risk of suicide and with poor mental health."
PD
Suicide in UK prisons is unusually high