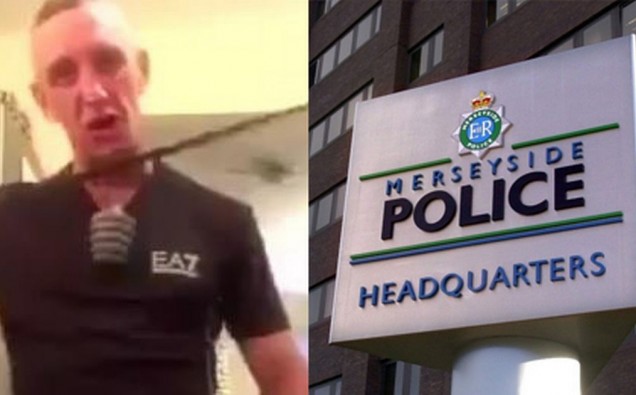 A man from Liverpool has been charged for his disgusting anti Muslim outburst following the recent terror attacks. The hateful rant was videoed by the man and posted on social media and it was shared multiple times on Twitter and Facebook.
This online footage saw the man shouting racial slurs and threatening to cause harm to those who follow Islam, he also branded a machete and a fake grenade and boasted that he will 'blow up all mosques'.
The video got a mixed response on social media as some opposed the hateful slur and some used it to further entice hate towards Islam.
Following the extremely racist video, the man named as Paul Hepplestall was arrested on suspicion of a public offence and intent to cause harm. Hepplestall, has admitted he is embarrassed and that the video is disgusting when he was interviewed by the police, giving his name only as Paul he had this to say; 'my drink was spiked with drugs on that evening and I do not hold responsibility for the views expressed in this video.'
Following this bigot's slur, another scouse man wearing an Everton shirt has been seen making hateful, anti Muslim comments which again has been shared multiple times on Facebook. He threatened he would 'remove all Muslims from Knowlsey' and again tried to entice hate toward the religion of Islam.
The police are looking into this second racist video, which also contains anti Semitic remarks as well as hate toward Asian people and Islam. A further investigation is pending for the arrest of this second man.