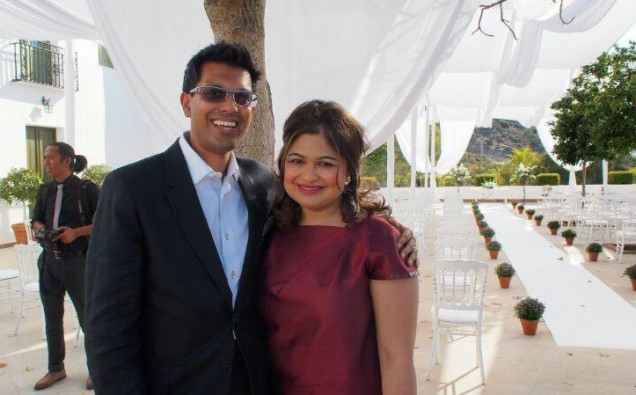 City Hindus Network Advisory Board Member Nishma Gosrani invested with an OBE in Queen's New Year 2020 Honours List. 
Nishma Gosrani has been invested with an OBE in the Queen's New Year 2020 Honours List for promoting diversity and inclusion. 
She pioneered Gender Pay Gap reporting and the subsequent changes to the Equality Act. Her address titled 'Equality Matters' on International Women's Day 2016 at the House of Commons led to a rare standing ovation from the public gallery. 
London based Gosrani is a Director at Deloitte Consulting and leads People Transformation in Banking, Capital Markets and Asset Management with a key focus on partnering with clients on the 'Future of Work' agenda. She sponsors the Deloitte Multicultural Network which won 'Employee Network of the Year' at the BiTC Awards in 2015. 
Kenyan born Gosrani was elected a Fellow of the Royal Society of Arts in 2008 and whilst on maternity leave in 2016, she was listed as a Financial Times EMpower Top 35 Future Leader 
Her commitment to positive inclusion has been evident since her time at University, where she held many roles on the Executive Committee of National Hindu Students Forum. And she is currently one of the longest serving advisory board members of the City Hindus Network where she has helped grow the organisation, work with other cultural groups and facilitated many diversity-based events. 
Since 2011, Gosrani has been a board member and trustee of Tamasha Theatre Company, a leading theatre company which champions BAME artists from culturally diverse backgrounds. 
She has recently been appointed as a Governor and Trustee of St Albans High School for Girls, where she will be responsible for promoting STEM. 
In 2007, Gosrani won the Asian Professional of the Year Award at the Asian Achievers Awards. 
Mrs Gosrani said: 
"I am deeply humbled to have been invested as an officer of The Most Excellent Order of the British Empire. It is a great honour to be recognised for something I am passionate about. Gender Pay Gap reporting has helped organisations move the dial but my work is not finished here. Both policy and cultural changes have to take place together to make a real impact and to drive equality – there should be no place for deliberate or unconscious biases in our society.'