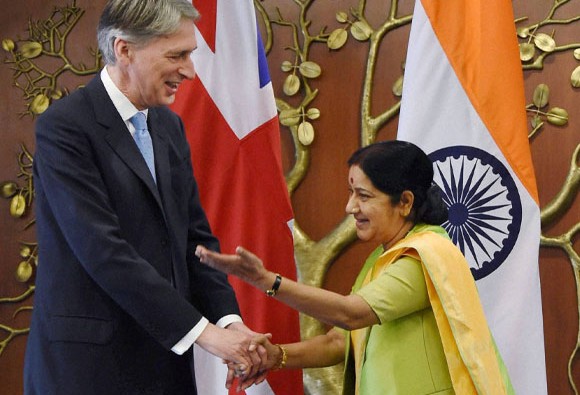 Philip Hammond's talks in India have been de-railed by Theresa May before they have even begun, the Liberal Democrats have said. The Prime Minister has insisted that foreign students will be included in immigration figures, despite lobbying this week from Conservative Remain MPs including, reportedly, George Osborne.
Ahead of the Chancellor's talks, Liberal Democrat Education spokesperson John Pugh MP said:
"A group of Remain Conservative MPs have lobbied Theresa May but the Prime Minister completely ignored them. Philip Hammond has gone to India seeking a trade deal while hauling up the 'not welcome' sign to students from around the world.
"Overseas students contribute millions to our economy each year and help both our universities and their local communities flourish. Reducing numbers in a vain attempt to meet an ill-conceived manifesto promise to reduce immigration to the tens of thousands is a vicious act of self-harm.
"You can't have a hard Brexit with tough controls on student numbers while simultaneously claiming that Britain is open to business.
"The great Brexit trade tour seems to hit one disaster after another."