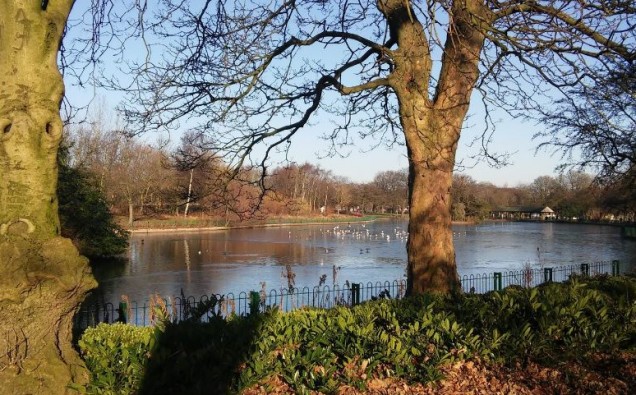 A new 23 ft structure may soon be seen inside one of the city's green spaces at Small Heath Park. An application has already been submitted to Birmingham City Council by the city's residential Bangladeshi population.
The new monument would be built as a five-piece steelwork and completed in time for next year's International Mother Language Day on 21 February 2020. The event has been annually celebrated since the year 2000 and promotes cultural and linguistic diversity as well as the ability to speak multiple languages.
The blueprints also include the structure to be sat on a 3.2 ft concrete base. Due to the project's impressive height, upon being unveiled, it would be made visible for traffic and pedestrians on Coventry Road. The tallest steel column which would be central to the monument will be to represent the mother. The further four columns flanking the mother on either side will measure either 1.5 ft or 1ft, respectively.
An original version of the monument already stands overseas in the Bangladeshi capital of Dhaka. It was formerly approved to be built by the United Nations Educational, Scientific and Cultural Organisation (UNESCO). The monument is a tribute to students from the capital who were killed in the country's 1952 rallies. They had been protesting for Bengali to be made an official language of Pakistan.
The surrounding community of Small Heath is predominantly Bangladeshi, one of the largest known to the UK, and members of this ethnic origin mostly observe the Islamic faith.
The access document for the monument's planning procedure states: "Small Heath Park is an important site for the Bangladeshi community.
"On 28 March 1971 thousands of Bangladeshis gathered there in support of Bangladesh's independence.
"This day is still observed each year at Small Heath Park by the Bangladeshi community in Birmingham and the West Midlands.
"Each year a temporary structure is built to mark the day and around 400 people gather before midnight on the eve of 21 February to pay their respects to those who lost their lives and to promote the freedom to speak one's mother tongue, peace and cultural diversity."
The document further adds that there is 'overwhelming interest and desire' regionally for the monument which would represent a 'cultural focus' in the park and 'form a backdrop' for specific festivals throughout the year.
By Manisha Bhanot