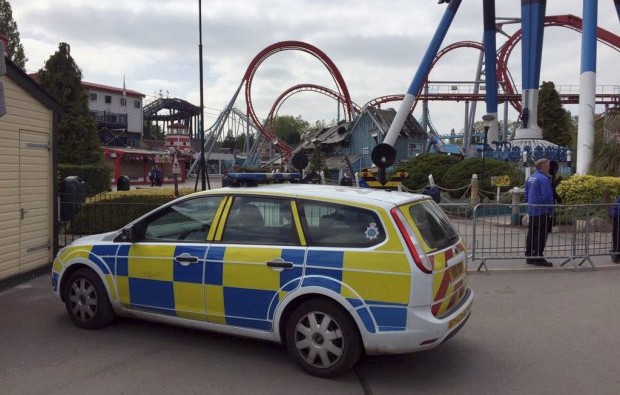 The 11-year-old girl who suffered fatal injuries after falling from a water ride at Drayton Manor Park has been identified by Police.
Evha Jannath, from Jameah girl's academy, was airlifted to hospital when she fell from the Splash Canyon ride during a school trip on Tuesday.
According to an accompanying parent at the Jameah Academy, the girl fell from one of the boats when it collided with a rock.
She continued: "When the girl got up to change seats just then it hit a rock and she got knocked out of the boat and fell in the water and the water currents dragged her in."
West Midlands Ambulance Service was called to Drayton Manor Theme Park at 2.18pm. Paramedics were sent by land and air to the site, with the first crews arriving within seven minutes.
After receiving advanced life support, the Leicester school girl was flown to Birmingham Children's Hospital with an accompanying doctor who continued to administer treatment en route.
A West Midlands Ambulance Service spokesman adds:"Unfortunately, shortly after arrival at hospital it became apparent nothing could be done to save her and she was confirmed deceased."
George Bryan, director of Drayton Manor, was visibly perturbed as he read his statement.
He said: "It is with great sadness we have to report a young girl has passed away at Birmingham children's hospital following an incident on one of our rides this afternoon," he said.
"Our staff were alerted that an 11-year-old girl had entered the water. Trained park staff were immediately on scene tending the patient and West Midlands ambulance arrived and airlifted her to hospital.
"We are all truly shocked and devastated, and our thoughts are with the family and friends at this horrendously difficult time."
The park will remain closed today as a mark of respect to the family. Drayton Manor officials said on Facebook: "The decision has come from the team and the Bryan family as a mark of respect to the girl's family."
Jameah Academy said in a statement of "deepest sadness" on its website: "As a school community we are deeply shocked and our thoughts are with our pupil's family and friends.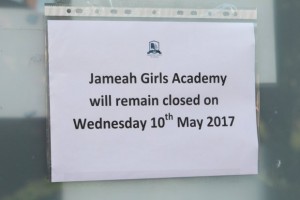 "The school will ensure specially trained staff is in school to provide our pupils and staff support at this difficult time. We would request that the family and the school community are given time to grieve."
Hundreds gathered for evening prayers at Jame Majid Mosque to pay tribute to the 11-year-old girl.
A spokesman for Jame Majid Mosque opposite the girl's school said: "The young girl's death has shaken the community and we're all devastated.
"Obviously our thoughts are with the family after this heart breaking news. Her family sent her off to school in the morning expecting to hear about her amazing day at Drayton Manor but the unthinkable happened.
"We would also request that the family as well as the school community be given the time to grieve."