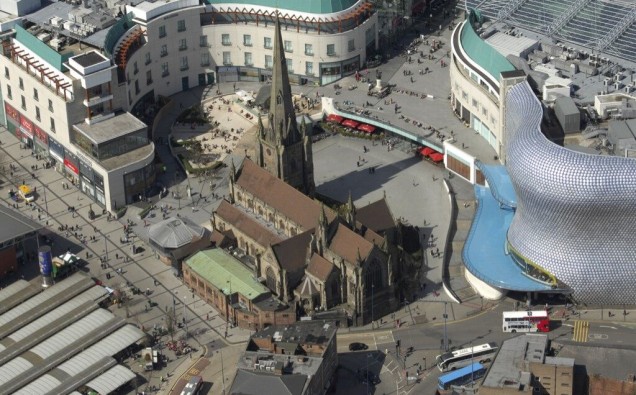 The keys to the brand-new state-of-the-art music institute Resonance have been handed over from building contractors, Overbury, as construction work finishes and it prepares to welcome its first students. 
 The Cable Plaza building on the Waterfront Business Park, Brierley Hill, has been undergoing a complete refit by the UK's leading fit-out and refurbishment specialists, Overbury, over the last six months, and finishing touches are now being made in readiness for open days. 
 The building includes a mixture of classrooms, lecture theatres, recording studios, practice rooms and a radio station, completely transforming the former office building, which has lain empty for eight years. 
 David Barnard, co-director at Resonance, said: "The building looks fantastic. Overbury has done a wonderful job. The project was completed on time and to budget.  
"Now comes the fun part, breathing life and music into this amazing institute." 
 Andrew Wood, Managing Director at Birmingham-based Overbury, said: "Resonance has been a fantastic project for us to work on, and we're proud to have been part of this remarkable transformation.  
 "We wish Resonance all the best in the future and hope its students enjoy the facilities." 
 Resonance is also looking to help the local economy by seeking to employ people from the Black Country. For starters, local security firm, Corps Security, have been appointed to provide 24/7 manned security.  
Councillor Ian Kettle, cabinet member for regeneration and enterprise at Dudley Council, said: "It's great to see that the conversion works at Cable Plaza have been completed to turn the building into a state-of-the-art music institute. 
"I've been lucky enough to have a look around and it is really, really impressive what they've done with the place. 
"I look forward to the first intake of students coming on board in September, and for this facility to become a flagship development on the Waterfront and at the heart of our DY5 Enterprise Zone." 
Applications to Resonance are now being accepted and must be made directly through the institute via its website.   
A series of open days will be held to give prospective students a better idea of what it will be like to study at Resonance.  
 Further information is available on the Resonance website resonance-edu.org, and to find out more about the institute, please email info@resonance-edu.org or search 'Resonance Education' on social media.