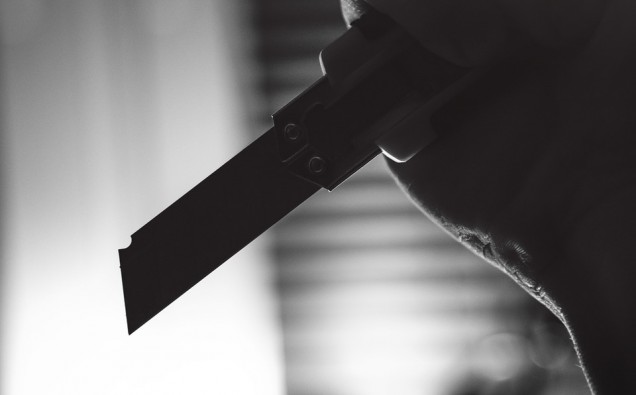 Knife crime is has been a growing epidemic in the UK's second city for numerous years, causing a major concern for residents' safety during times of escalating gang warfare and violence. 
Last year, Birmingham saw ones of the deadliest increases in stabbings out of the entire country. The number of victims admitted to local hospitals from stab wounds went up from 225 to 260 in 12 months. The figures, which have been recorded by the NHS, are not expected to diminish, as records have been displaying a year on year increase of fatalities. The numbers showed a 245/14 male to female patients ratio. The second-largest ethnic group to be attacked were Asians, comprising a total of 50 of the stabbing victims, according to the National Health Service. 
Birmingham is also one of the top 25 UK areas with the highest amount of knife crime per 10, 000 people, with Wolverhampton and Coventry also being high on the list. The safest areas on this list included Dorset, Monmouthshire and Cotswolds.  
Knife crime surrounding the daily lives of Britain's youths and teenagers has also become more prevalent. From 2018-19, 25 secondary school students were excluded for possession of a knife on school premises, 24 pupils faced exclusion the year before (data obtained via the freedom of information act). 
Incidents of knife crime have also been shockingly occurring in broad daylights hours, with many incidents alarming inhabitants of public places and local venues. In February of this year, the old town of Walsall was put on emergency lock-down after a stabbing victim pouring in blood ran inside an eatery, begging for help. Customers of Pizza Express were not allowed to leave the establishment thereafter until the Police arrived.  
One of the most recent knife crime incidents to rock Birmingham has been the 'machete' brawl which broke out at Vue Cinema in Star City. Police have reported that as many as 100 teenagers caused major disorder at the scene, leaving many onlookers and young families to be distraught.  
Police were called to the scene on a Saturday evening when a fight broke out between three girls at around 5:30 pm. Chaos broke out with the group ran inside screening rooms to hide, alarming visitors who had been quieting to attend the opening night of Frozen 2. 
The incident occurred alongside a showing of BBC-backed gang film Blue Story. The film revolves around a postcode war in London and stars critically acclaimed actor Michael Ward from the TV Drama series Top Boy. The film has since been banned from all of the cinema's UK Chain venues.  
A total of five teenagers were arrested on the scene of the crime. A girl who is 13-years-old, two boys aged 14, and a 19-year-old were detained for assaulting police officers and obstructing them from carrying out their duties. Two machetes and a knife were found nearby and confiscated by authorities. 
The West Midlands Police department issued a dispersal order to dissolve the large number of the crowd at the scene. Officers were deployed with arms and guard dogs to control the ongoing riot and used tasers to move people along.  
Many police officers were left with wounds to their face following the resistance and hostile response they were faced with from the crowd. Local Chief Superintendent Steve Graham stated the disorder "may be the worst thing" the responding officers had seen during their time with the force.  
Following the banning Blue Story, the film's director Andrew Onwubolu, known as 'Rapman' commented that the film is about "love not violence." He took to Twitter to share an emotional response: "Sending love to all those involved in violence at Star City in Birmingham. It's truly unfortunate that a small group of people can ruin things for everybody. I pray that we can all learn to live with love and treat each other with tolerance and respect." 
As a Global UK Youth and Community Leader, Asian World Ambassador Zafran Mohammed was asked by the BBC Breakfast team if he was surprised at the Youth Violence incident which occurred at Star City. He said: "I was upset, but not shocked, to have witnessed what I saw via social media, as so many innocent people could have been seriously hurt. Nevertheless, I still request the community to not look at all youths walking in a congregation as troublesome. The only way we can improve things are by parents giving their kids more time; seeing who they are making friends with, identifying where these weapons are being supplied, and for all those in power to start investing in youth hubs rather than shutting down the few we have left open.