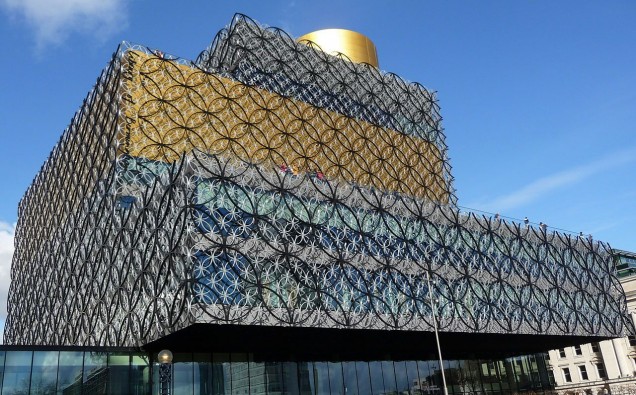 Providing a safe, good quality of life, Mercer's annual Worldwide Quality of Living reports Birmingham as one of the best places to live internationally.  
Coming in at 49 for the quality of living and 53 for personal safety, Birmingham is towards the top of the list from 231 countries in data analysed between September and November 2018. 
Mercer creates the list for its annual Worldwide Quality of Living report which ranks each country by taking into account how safe they are alongside their quality of life. They also consider its socio-cultural scene, availability of housing, traffic levels, education and public services and transport.   
In reports, Vienna came in at number 1 for the 10th year running as the best place to live in the world stating it provides the best quality of life. Zurich in Switzerland came in at 2nd, followed by Vancouver in Canada, Munich in Germany and Auckland in New Zealand making up the top 5 most desirable cities.  
International businesses take a keen interest in the Mercer reports in deciding how beneficial a city may be when opening new offices or choosing where to base themselves. When discussing this, a spokesman for Mercer stated: "Companies looking to expand overseas have a host of considerations when identifying where best to locate staff and new offices… The key is relevant, reliable data and standardised measurement, which are essential for employers to make critical decisions."     
London held the title of the city with the greatest quality of living in the UK coming in at 41 on the list. Mercer states, "In the UK, London remains… the preferred centre for international business." Edinburgh came in at 45 with Glasgow following shortly behind at 48.  
Birmingham was placed ahead of Dubai, Miami, Los Angeles and Hong Kong. The leader of Birmingham City Council, John Clancy stated, "The fantastic quality of life in Birmingham is increasingly recognised, not just in this country but around the world. The number of foreign visitors has doubled in just three years, and we are the most popular destination for Londoners wishing to make a new life outside of the capital. Add to this, a business growth rate higher than all UK cities, an economic growth rate of 13.5% in the past five years, and 10,000 new homes planned for the city centre, and it is obvious that Birmingham is becoming a destination of choice." 
Office construction in the city also reaches its high as there is a rise in relocating and new businesses such as HS2, HSBC and Deutsche Bank. Regional Senior Director at GVA, Ian Stringer added, "Birmingham's current success is a direct result of people coming to see the city for themselves, rather than drawing upon outdated views of the city's industrial past. There is now a vibrant Birmingham 'lifestyle' developing which is inclusive and multicultural. The city boasts a diverse range of events and festivals – at the same time, a restaurant revolution is currently hitting the city with a huge range of culinary offers, giving Birmingham's record number of visitors even more to experience."  
Not only is Birmingham also undergoing huge investments into infrastructure projects, according to Berkeley homes, but they could also potentially be building up to 3,000 new homes every year over the next decade.   
Navkiran Bains