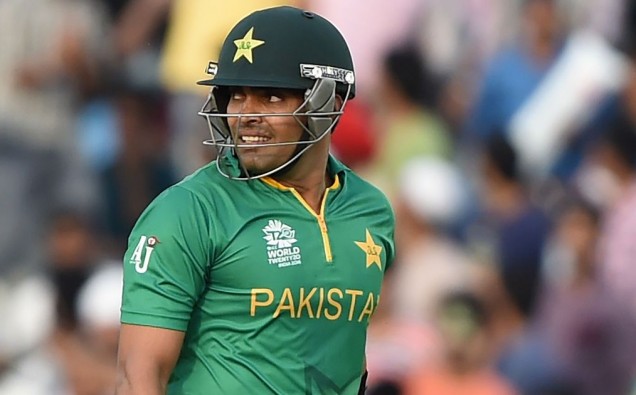 Pakistan Cricketer Umar Akmal has made an astonishing claim that he was offered $200,000 to leave two balls alone in a World Cup match against arch-rivals India. Akmal went on to claim that he gets spot-fixing offers every time Pakistan play India.
In this particular game against India which was a group game where India were victorious by 76 runs in which Akmal went out for a duck after facing only four balls to left arm spinner Jadeja.
Akmal's claim has sparked a quick action from the Pakistan Cricket Board (PCB), who has asked the 28-year-old to explain his comments.
The global cricket governing body (ICC), meanwhile, has said it wishes to speak with the cricketer urgently.
"The ICC is aware of a recent interview given by Umar Akmal. Whilst we note that there is no suggestion that any 'fix' actually took place, the ICC is reliant on players to report any corrupt approaches in a timely manner. This is critical to our efforts to gather information on potential 'fixers' and to disrupt and prevent their efforts to corrupt the game. As such we are taking Akmal's comments very seriously," the report quoted ICC as saying in an official statement.
"We have launched an investigation and wish to speak to Mr Akmal as a matter of urgency. Our Anti-Corruption Unit is committed to working to uphold integrity in cricket and would urge anyone with any information to contact us via contactacu@icc-cricket.com," the ICC statement added.