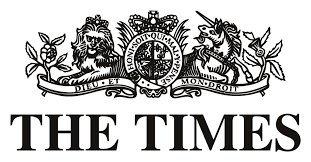 A press watchdog has ruled that an article that was published in The Times about a Christian girl removed from a Muslim foster home was a "distortion."
The Times Newspaper has been forced to print a correction on its front page regarding its coverage of a foster case involving a 9-year-old girl Christian girl who had allegedly been forced to stop eating bacon, was not allowed to wear a crucifix, and had been required to speak Arabic by her Muslim foster parents.
East London's Tower Hamlets Borough Council complained about the article's inaccuracy to the Independent Press Standards Organisation (IPSO), the UK's leading press regulator, who supported the complaint and labelled it a "distortion."
The complaint brought forward by the council was that the article claimed the girl was removed from her foster family and placed with her grandmother because of religious and cultural incompatibilities.
The article, headlined "Judge rules child must leave Muslim foster home," published on 30th August 2017, stated that the girl "was removed from her Muslim foster family yesterday and reunited with her family as Judge urged councils to seek 'culturally matched placements' for vulnerable children."
The article was the third one in a series that The Times had published on the case.
Tower Hamlet's council complained that the piece implied that they had been a "passive party" and misleadingly suggested that the judge had criticised the placement due to the religious and cultural differences between the child and her Muslim foster family.
The council maintained that they had in fact "actively sought" to place the child with her grandmother, who was also a Muslim.
The council insisted that the setback in placing the child with her grandmother had been a result of the delay of necessary checks to ensure the grandmother's suitability as a guardian due to her being abroad at the time.
IPSO stated in its ruling that the article "gave the impression" that the judge found the placement to be a failure.
"The committee ruled that this was a distortion. The complainant had been in the process of assessing the grandmother, and when those assessments were complete, it applied to the court for the child to be placed with her," the press watchdog said.
"The complainant had in fact agreed at the hearing that the child should be placed with the grandmother."
The Times was ordered to publish adjudication both in print and online.
The correction article states that The Times "did not seek to criticise or demonise all Muslims, nor all Muslim foster carers, nor all Muslim foster carers who provide a home for a non-Muslim child, let alone all cross-cultural foster placements".