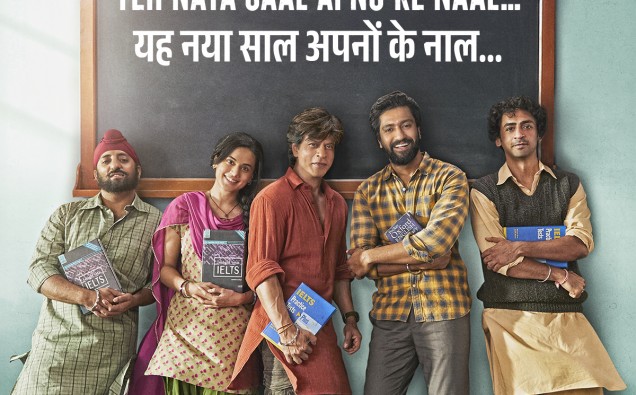 Apno Ke Saath Manaye Diwali – Yeh Naya Saal Apno ke Naal! The makers of Dunki launch two new posters bringing together an endearing family of friends!
Dunki, narrates a saga of love & friendship, the film is a heart-warming tale of friends who embark on an arduous yet life changing journey, taking them away from their homes to fulfill a dream. Celebrating the feeling of being with friends and family, the makers of Dunki launched two delightful posters of the film today to mark the festive spirit and the joy of being with our loved ones this Diwali. 
Filled with love, laughter and friendship, the two new posters present the ensemble cast of Dunki, which includes, Taapsee Pannu, Vicky Kaushal, Vikram Kochhar, Anil Grover along with Shah Rukh Khan, who radiate the true spirit of camaraderie, embodying the idea that friends are an extension of one's family.
While the Dunki Drop 1 gave a glimpse into a heartwarming world that director Rajkumar Hirani has created, the posters take it further and unveil the deep bond between the colourful characters. 
A JIO Studios, Red Chillies Entertainment, and Rajkumar Hirani Films presentation, produced by Rajkumar Hirani and Gauri Khan Written by Abhijat Joshi, Rajkumar Hirani, and Kanika Dhillon, Dunki is slated to release in December 2023.