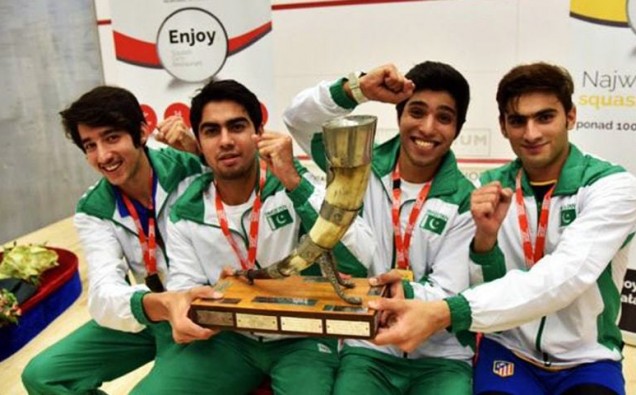 Pakistan v India, whichever sport they clash in the occasion is always special, and this was no exception. In this case, the winner would seal a quarter-final place of the Junior Squash World Championship.
The Pakistan boys won the first two matches to seal the tie even as every point that was won by India was met with thunderous support from the crowds. However, Pakistan held on to win 2-1 to set up a fantastic quarter final match vs. England.
In the first match, India's Rahul Baitha started off well and won again Pakistan's Haris Qasim 11-8 however he recovered to win the second game 16-14 and then won the next two games 11-6 and 11-7.
The second match involved India's Yash Fadte against Pakistan's Abbas Zeb. Similar to the first game, Yash took the lead winning 11-6 however once Abbas grew into the game he won the remaining games 11-9, 12-10 and 11-2 to help seal a quarter-final sport against England.