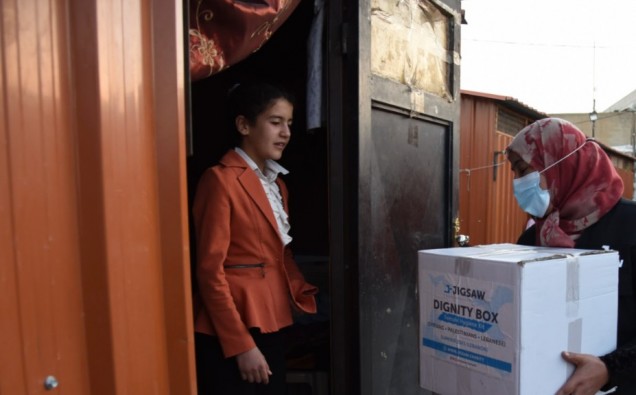 HOW MUCH IS YOUR SISTERS DIGNITY WORTH?
"It's very sad, it's humiliating. Women are using tissue papers (as sanitary pads). Some of them are cutting their childs diapers in two, some use newspapers, some use old cloth. It's very humiliating, and most importantly, it's not hygienic." (Masri, Health Worker)
Women in Lebanon can no longer afford menstrual and basic hygiene products as plummeting economic conditions in the country have pushed 78% of the population below the poverty line. For many female refugees, it's a case of choosing between food or hygiene items.
Period Poverty is defined by the lack of access to sanitary products, a safe and hygienic place in which to use them, and the right to manage menstruation without shame or stigma. It is becoming a widespread issue in Lebanon.
With no other options in sight, many have been forced to find alternatives, such as using newspapers, old cloth or tissue paper. All are very unhygienic and cause health issues that they cannot afford to treat.
Jigsaw Dignity Boxes are filled with a selection of basic hygiene items and menstrual products that will be distributed in Syrian refugee camps in Lebanon and other needy areas.
Help us to preserve our sisters dignity for just £15
Any excess funds will be used to provide food assistance.
https://www.justgiving.com/fundraising/team-jigsaw-birmingham