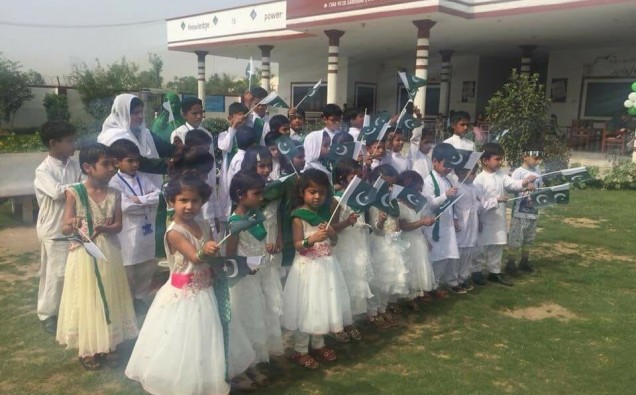 Helping Little Angels (HLA) is a Birmingham based charity -with a vision to support and educate orphans, provide quality education to children from deprived backgrounds, alleviate poverty and hardship among poor families through adult empowerment programmes, provide humanitarian emergency aid, and be an integral part of the Birmingham community through projects like feed the homeless. Determined and passionate about helping orphans and needy children, the late Mrs Shamim Mahmood, used her small inheritance to open the Al Jannat Orphanage in 2004 in Lahore, Pakistan -where the charity is also known as Jannat ul Firdous.
Today the Al Jannat Orphanage houses 56 children between the ages of 4-18 years. Ayesha Saddiq, Trustee, explains: "The orphanage was set up by my mother. It has been at the heart of the charity ever since, and we consider each and every child to be as our own. We offer some of the best facilities in comparison to other orphanages in Pakistan, including quality education and pastoral care." HLA has schools in Sargodah, Brarkot and Layyah, and avocational training institution in Lahore –with over 700 children across the schools run by the charity.
Some of the charity's other projects include installing water pumps, planting trees, vocational training through adult empowerment programmes and orphan marriages etc. The charity has been involved in humanitarian work, providing emergency aid at times of crises –including Syria, Gaza, Yemen and Bangladesh for the Rohingya refugees. HLA has a dedicated and passionate team of donors and supporters, and strives to find new sponsors to join and be part of this incredible team. Members of the public can make individual donations or set up monthly orphan or education sponsorships. The charity also provides corporate sponsorship packages for businesses. HLA welcomes and encourages anyone to visit the orphanage and schools in Pakistan to see the charity's work. There is adelegation of twelve people flying to Pakistan on 13thApril2019. The CEO of HLA, Athar Siddiqui, will be among them touring the orphanage, schools and various sites where the charity is working.