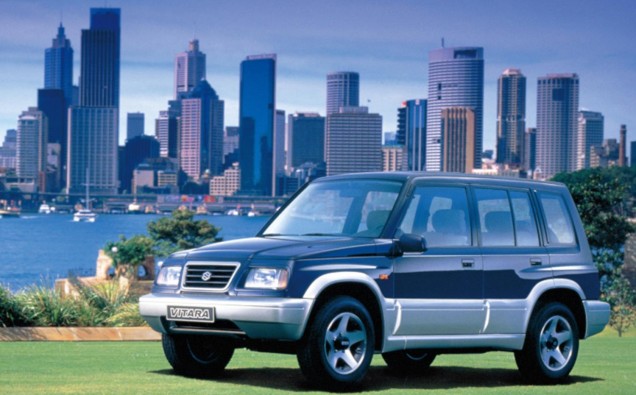 Important sales milestones for two long-established and popular global models, Swift and Vitara.
Exports commence from Maruti Suzuki's newest production facility in Gujarat, India.
Swiftly passing six million units.
Swift was launched as a global strategic model in 2004 and recently passed the six million units milestone achieved between sales launch in November 2004 and February 2018 or 13 years and three months. The Swift model is favoured in 158 Countries and Regions including Japan, Europe and India and remains one of Suzuki's most popular global cars. A recent important accolade was the announcement of Swift as a 'Top Three Urban Car' in the 2018 World Car Of The Year Awards as voted by 82 jury members.
In the UK it is powered by either a 90PS 1.2-litre Dualjet petrol engine, 1.0-litre Boosterjet turbocharged petrol engine or 1.4-litre turbocharged petrol for the newly introduced Sport model. The 1.2-litre Dualjet SZ5 model is available with optional ALLGRIP four-wheel drive and SHVS (Smart Hybrid Vehicle by Suzuki) technology is also available on SZ5 models that lowers CO2 emissions to just 97g/km. Swift is priced from £11,999 for the SZ3 1.2-litre Dualjet model.
Happy 30th Anniversary to Vitara.
Following on from 20 years experience with its Jimny model launched in the late 1960's, Suzuki took another dramatic step by creating an entirely new type of off-road vehicle that was totally unlike the heavy duty cross country and passenger car style SUV's of the time in launching the Vitara model. The first generation car weighed just 1,000kg and utilised a ladder-frame chassis with simple, refined suspension. Manoeuvrability was ensured from its wheelbase of 2,200mm and the availability of a three-door as well as a five-door started a new trend in 4×4 designs.
The Vitara debuted in May 1988 in first-generation form as a visionary pioneer of a compact SUV with authentic design and continues its success story today as an ideal vehicle for both daily mobility and weekend adventures.
Vitara is sold in 191 Countries and Regions around the world and cumulative sales passed 3.65 million units in March of this year. It is currently the best selling Suzuki model in the UK range with a choice of 1.4-litre Boosterjet petrol engine for the S model or 1.6-litre petrol for the SZ4, SZ-T and SZ5 models. ALLGRIP Four-wheel drive is available on SZ-T, SZ5 and S models and incorporates four selectable modes which are Auto, Snow, Sport and Lock.
Vitara is priced from £15,999 for the SZ4 model with two-wheel drive.
Exports commence from Suzuki's Gujarat plant.
Suzuki Motor Corporation opened Suzuki Motor Gujarat Private Limited (SMG) plant earlier this year and exports have recently commenced to South Africa from Mumbai Port. SMG was established with Suzuki's investment to meet the rapidly growing domestic demand in India as well as expansion of exports.
Exports from India by Maruti Suzuki reached 126,000 units in FY 2017 (102 percent year on year) and is expanding to over 100 countries and regions including Europe, Japan, Asia, Africa and Latin America.
The Gujarat plant is the third production facility in India and joined the established Gurgaon and Manesar plants which together produced 1,643,467 units for its domestic market in FY 2017 (April 2017–March 2018). The Gujarat plant has an annual production capacity of 250,000 units with plant No 2 already being constructed to start operations early next year and a third plant is also being planned. The total annual production of all three in the Gujarat region will be 750,000 units.
Suzuki Motor Corporation is the eighth largest car brand in the world with sales in FY 2017 of 3,160,000 units.