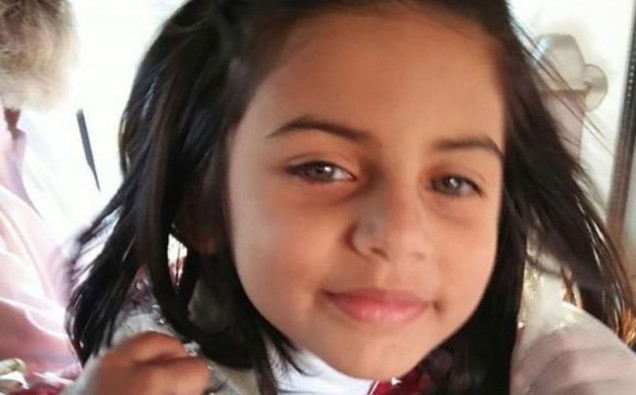 An anti-terrorism court in Lahore was the scene of an eagerly awaited sentencing hearing both globally and regionally. Hundreds of residents protested after Zainab's body was found, with two reported casualties when police fired warning shots to disperse the large crowds which had gathered.
Muhammad Imran, a suspected serial killer and convicted child rapist was sentenced to death following the brutal rape and murder of an innocent seven-year-old girl, prosecutors confirmed. Police last month discovered Zainab Ansari's body in a garbage dumpster in Kasur district, near the eastern city of Lahore, four days after she was reported missing by her family. The heinous crime caused an outcry of outrage & disgust, with immediate attention & spotlight being directed at Pakistani authorities over their perceived lack of reacting to such cases.
This sentiment was mirrored by residents in the area, who incredibly cited that this was the 12th such incident of this nature this calendar year. In the same district, Kasur, there have been a number of complaints regarding missing children since 2015.It was around this same period authorities uncovered what they described as a paedophile ring, operating in the local area which was linked to a prominent local family.
At least two have been convicted in connection with the said case, in which authorities say hundreds of children in the district were abused. It is estimated that almost 10 cases of child abuse are reported in Pakistan daily, according to Sahil, an organisation that focuses on child protection.
Investigating officials later confirmed that they had a positive DNA profile which matched convicted killer Imran Ali, 24 to that of Zainab's and a further eight girls.  Ali, who has only been convicted for a handful of his crimes, is set to be prosecuted further amid widespread reports he could be a potential serial killer.
"The court handed down death on four counts and life imprisonment to Imran Ali in the rape and murder of the little girl, Zainab," government prosecutor Ehtisham Qadir Shah confirmed as per Reuters.
Pakistani authorities were forced to act following mass outcries for the perpetrator to be caught and tried in equal measure. Ali was identified following an extensive police investigation, which led to police identifying the child killer as a neighbour of Zainab's. The link was established following the trawling of CCTV footage, which unearthed, footage of the depraved killer walking away hand in hand with little Zainab.
Zainab's case has triggered wide scale debates in Pakistan, over whether or not to teach children how to safeguard themselves against sex abuse, which is largely considered a taboo issue in the Muslim majority nation.