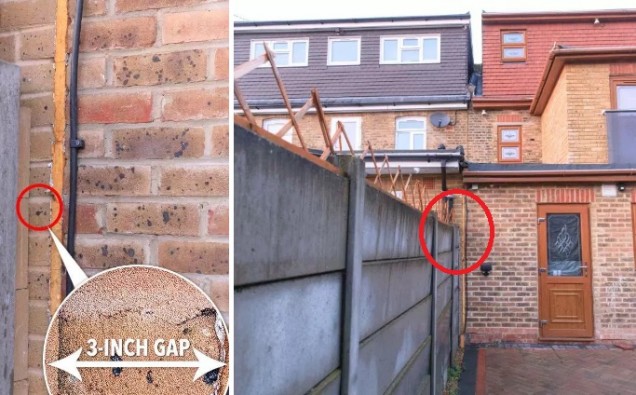 A local family has been ordered to hand over their £600,000 home to their neighbours after losing a legal battle over a 3-inch extension into their garden. The Constantine family have been ordered by the judge to hand over the keys to the Ali family so they can recover legal fees after the eight-year battle over the 3-inch extension.
Yvette Constantine, 57 and her husband Herman, 66 have three weeks to leave their seven-bedroom home that they have lived in for over 31 years. Yvette and Herman had accused the Ali family of knocking down a fence and building an extension three inches into their garden while they were on holiday.
However, the judge ruled in favour of the Ali family and ordered Yvette and Herman to pay their neighbour's legal fees. The order has given Sardar Ali, 62, his wife Haliman and son Tajammul, 36, the right to sell the property for atleast £500,000.
A neighbour said: "They will lose the house they had for 31 years and be homeless after Christmas. All because they objected about a neighbours' fence." Mr Ali, 62, said: "I don't want to talk about it. "The time to talk about it was eight years ago but not now." Other neighbours have supported Ali and his family and said they have always been "good neighbours" who take around food occasionally.
Another neighbour also said: "I didn't know anything was going on there, I don't know them but I didn't realise that was happening. "They're just normal neighbours." The Constantine's complained about the 3inch extension that was illegally built on their side of the house in 2009 which resulted in a civil court case in 2012.
Four years later the case went to the Mayor's and city of London County Court were the judge inspected both properties. However, the court ruled that the extension did not trespass into Constantine's property.