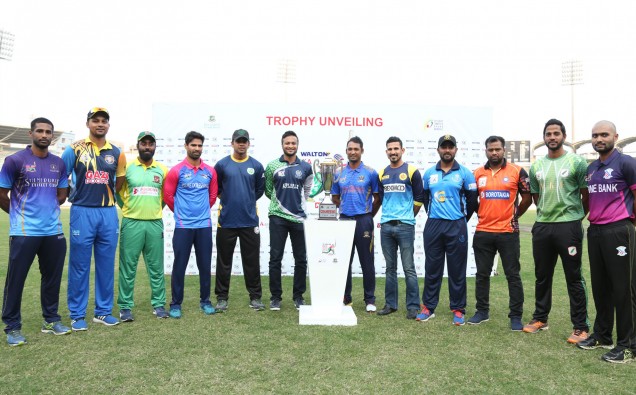 The player-by-decision system, presented in the Dhaka Premier Division Cricket League in 2013 trying to determine the non-payment issue of the clubs, has not by any stretch of the imagination changed the situation till date.
Concurring the Bangladesh Cricket Board's (BCB's) directions, the clubs need to pay the players 25 percent for every penny of their expenses previously the beginning of the league, 25 percent toward the finish of the league's first stage, and the rest of the 50 percent about a month and a half of the end of the Super League.
In any case, Brothers Union cricketers – previous Bangladesh all-rounder Alok Kapali and opener Junaid Siddique – met with BCB CEO Nizamuddin Chowdhury and stated that they are yet to receive the rest of the 25 percent of their payments from the league which finished more than four months prior in April.
"We had spoken to the authorities of Brothers Union, and they said that we will get the rest of the payment before Eid-UL-Fitr. Be that as it may, in spite of requesting a particular date we didn't get our payment before Eid. When we reached them again, they said that they will clear our payments previously Eid-UL-Adha yet at the same time there are no indications of our payment till. So we have chosen to converse with the CEO, and he guaranteed us that we will get our extraordinary payments in September," Kapali told journalists at the Sher-e-Bangla National Stadium in Mirpur.
Beforehand, Kalabagan Krira Chakra cricketers likewise grumbled to the CEO about non-payment this year.
Kapali said that the board should care for the payment issues encompassing the player-by-decision system, which the cricketers have been restricted from the earliest starting point.
"I would ask for the board to guarantee the players payment legitimately under the player-by-decision system which will be useful for us as we have concurred whatever they said. Beforehand, when we used to play in the agreement system we never missed our payments most occasions, aside from a couple of clubs," he said.
BCB CEO Nizamuddin said that the board is cheerful that the clubs will clear the rest of the payments and if not, the board will make its own course of the move.
"It's sad that the hundred percent payment has not been cleared, which is a rupture of the clubs' terms with the BCB. In any case, regardless we trust that the clubs who are yet to clear the players' payments do as such soon, and on the off chance that they are as yet unfit to clear it, the board will take its own course."