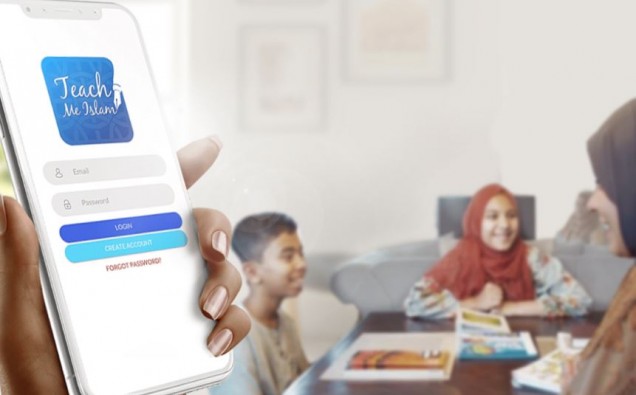 June 17th sees the launch of the Teach Me Islam group tuition platform (TMI).
As the coronavirus outbreak continues to keep people in lockdown, e-learning is fast becoming the new norm for most children and adults. Schools have implemented zoom, teams and online classes for their students and religious education is no different.
TMI is all about modern delivery of Islamic education. The app allows parents to browse tutor profiles and select a local Islamic Tutor for their child / children as well as checking their profile and qualifications and all tutors are DBS checked. It has also recently added women empowerment programmes teaming up with internationally respected journalist and author Lauren booth.
Although TMI has been set up as a one 2 one tutoring service there has been a growing appetite for group Islamic Education online and with that in mind TMI have launched a new programme aimed at children whose parents are looking for quality Islamic education in small groups of up-to 7 students only, therefore still keeping its trademark personal delivery, and at an affordable price.
The new model will benefit children who at present may not be able to attend Islamic classes due to mosques being shut but it will also introduce parents and children to a new way of learning as TMI tutors are British educated, social savvy and  highly experienced with a masters equivalent degree in Islamic Theology and Jurisprudence.
The new on-line courses will allow parents, for a limited time period, to book their children for a month's advance classes. The new programmes will enable up to 7 students to join a class that will be 2 hours long.
Nabeela Raza CEO of TMI says of the new programme
"Whilst being in lockdown we have had so many parents approach us about catering for group sessions. We felt it was the right time to introduce the group programme – we will be delivering the very best in Islamic Education with the added benefit of small online classes. Online will definitely be the way forward for Islamic education as parents are seeing the potential of e-learning"