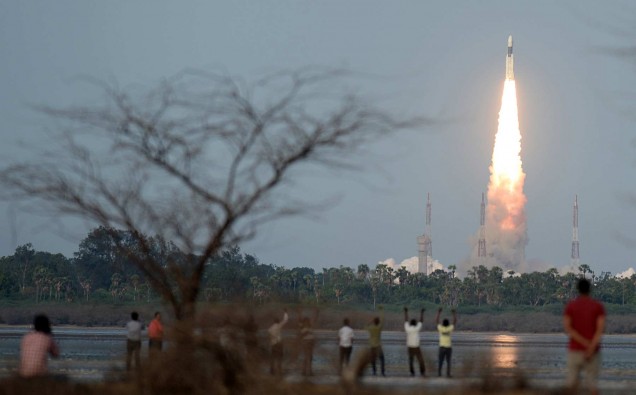 India's space organization has effectively propelled its heaviest rocket. The 640-ton rocket launched from its starting site off the Bay of Bengal in Sriharikota. As one site put it, "it's been a major day for India". The rocket will decrease the Indian Space Research Organization's (Isro) dependence on European vehicles to dispatch substantial satellites.
Such correlations highlight the significance of the launch for India, which is forcefully competing to get a better offer from the global commercial satellite launch market. India has so far depended on different nations to send huge satellites into space, which is costly and may deplete Isro's financial plan.
The scope of the dispatch has been euphoric, and frequently vivid, with websites contrasting the rocket with the heaviness of 200 elephants, or five jumbo planes. The GSLV Mark III can carry a payload weighing well over three tons, which will orbit by the spacecraft that deal with broadband connection, television lines and relay television.
However, it's a long way from being the world's heaviest rocket since NASA's Saturn V, which was utilized in the vicinity of 1967 1973; this still holds the record, with the rockets mass at lift-off around four times that of India's GSLV Mark III, still makes Saturn V the heaviest rocket.
Isro trusts that the rocket, named as the "monster", will have the capacity to convey an astronaut into space by 2024. India have set a goal on becoming the fourth nation after the US, China and Russia to send a man into space. Specialists say the effective dispatch will offer impulse to India's indigenous space program. The dispatch takes after Isro's other late accomplishments, including a mission to Mars and the dispatch of more than 100 satellites in a solitary mission earlier in the year.