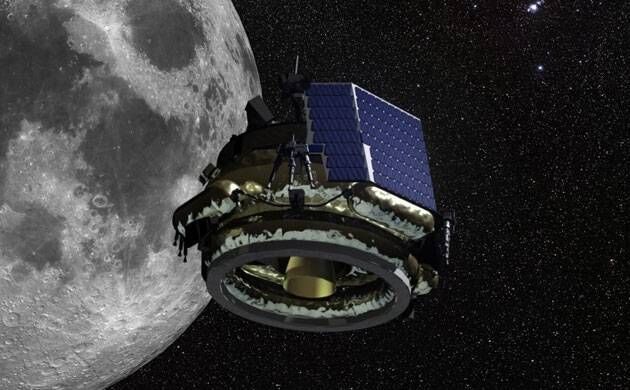 The Indian Space Research Organisation's ambitious Chandrayaan-2 lunar mission was scheduled to launch last month in July, on an evening at 5:21 pm from the Satish Dhawan Space Centre in Sriharikota. Chandrayaan-2 requires an orbiter, a lander called Vikram and a rover known as Pragyan. If all goes according to plan, a touchdown will happen on September 6th on a high plain between two craters, Manzinus C and Simpelius N, about 70 degrees south of the equator. 
The moon's polar areas are attractive to the scientists and the investigation advocates because water ice is profuse there. The lunar cold trap contains a fossil record of the early solar system. It also has a port of a precious resource that could aid human investigation of the Earth's nearest neighbour. Chandrayaan-2 will launch atop a three-stage GSLV Mk-III rocket, India's most powerful booster. 
ISRO officials have said that the GSLV Mk-III is capable of striking a 4-ton satellite to Geosynchronous Transfer Orbit (GTO). Chandrayaan-2 is a developed version of India's successful Chandrayaan-1 mission, which launched in October 2008. Chandrayaan-1 carried a probe to lunar orbit and sent an impactor barreling into the object's surface. The purpose is best known for detecting evidence of water on the moon. 
Chandrayaan-2's orbiter and lander modules will be stacked together as an integrated module and can accommodate inside the GSLV MK-III launched vehicle. The Pragyan rover is harboured inside the lander. After launching into Earth orbit, the built-in module will reach the moon using an orbiter push module. Eventually, the lander will separate from the orbiter and touch down at the prearranged site close to the lunar South Pole. 
Tauseef Asif