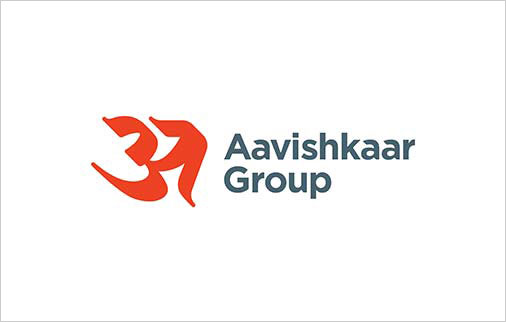 Aavishkaar Capital becomes the first Investment Adviser to obtain
SEBI license
September 17, 2020: Investment Advisory operations are all set to take off in India's first International Financial Services Centre (IFSC) at GIFT City, with capital markets regulator SEBI giving license to an impact investing firm to begin its operation in GIFT IFSC.  Aavishkaar Investment Advisers IFSC Private Limited, a wholly owned subsidiary of Aavishkaar Capital-the impact investing arm of the Aavishkaar Group, is the first Investment Adviser to obtain the SEBI license to start operations in GIFT IFSC. Aavishkaar Investment Adviser will provide advisory services for foreign investors including offshore funds.
Welcoming this development and Aavishkaar Capital to GIFT IFSC, Shri Tapan Ray, MD & Group CEO, GIFT City said, "Investment Advisory operations at GIFT IFSC will open a new business opportunity and help to serve foreign clients including offshore funds in a cost effective way. We are sure that presence of Aavishkaar will encourage more market participants to consider GIFT IFSC for setting up their investment advisory business. We would also like to thank the regulators for continued support in opening new business verticals at GIFT IFSC."
Shri Vineet Rai, Founder & CEO of Aavishkaar Capital and Chairman of the Aavishkaar Group said, "GIFT City has created able options within India for the Fund Management industry. Our intention is to further strengthen our global fund management platform and a presence within IFSC will help us achieve that by allowing us to service our offshore clients more efficiently. This is the first investment adviser to set up office in GIFT City and is a true reflection of Aavishkaar Group which has been a pioneer in many initiatives till date."
SEBI had issued operating guidelines for Investment Advisers (IA) in International Financial Services Centre (IFSC) on January 09, 2020, and further to that certain relaxations were provided via circular dated February 28, 2020.
Under the framework, any recognised entity or entities desirous of operating in IFSC as an investment adviser (IA), may form a company or LLP to provide investment advisory services. An applicant needs to have a net worth of not less than USD 0.7 million. In case the IA is set up as a subsidiary, the net worth requirement is to be met by the subsidiary itself. However, if the subsidiary does not meet the criteria, the net worth of the parent can be considered.
Partners and representatives of applicants offering investment advice will need to have a post graduate degree or post graduate diploma of a minimum two years tenure in finance, accountancy, business management, commerce, economics, capital market, banking, insurance or actuarial science from recognized institution.
Investment Adviser in IFSC will have to ensure to conduct annual audit in respect of compliance with investment adviser norms and these guidelines from a chartered accountant or a company secretary or its equivalent under the laws in force of the country in which the applicant is registered.
The existing recognized entities in IFSC can also apply for IA registration without forming a separate company or LLP.
Currently, two international exchanges are operational which provide trading platform for various products such as index derivatives, equity derivatives, currency derivatives, commodities derivatives etc. Recently, SEBI permitted listing and trading of REITs and InvITs on IFSC Exchanges at GIFT City.
About GIFT City:
GIFT City is India's first operational smart city and International Financial Services Centre (IFSC), GIFT City is an emerging global financial and IT services hub, a first of its kind in India, designed to be at or above par with globally benchmarked business districts. It is supported by state-of-the-art infrastructure encompassing all basic urban infrastructure elements along with an excellent external connectivity.
About Aavishkaar Capital
Aavishkaar Capital is a global pioneer in taking an entrepreneurship-based approach to scaling businesses for impact. The unique approach has resulted in its invested enterprises impacting over 105 million lives (55% of whom are women) and creating over 300,000 jobs and livelihoods.
Aavishkaar Capital invests in sectors such as Agri-services & Food processing, Inclusive Finance and Essential Services across India, Emerging Asia, and Sub-Saharan Africa. Aligned to 13 out of the 17 Sustainable Development Goals, Aavishkaar Capital has raised six funds, while generating commercial returns with USD 450mn in assets under management.
Aavishkaar Capital is the impact investing arm of the Aavishkaar Group, the impact platform with presence in Microfinance, MSME Lending and ecosystem building across Asia and Africa. Aavishkaar Group with its vision to bridge the opportunity gap for the emerging 3 Billion, currently manages over USD 1.2 billion across its platform
About Aavishkaar Group
The Aavishkaar Group are global pioneers in taking an entrepreneurship-based approach towards development. The Group is focused on developing the impact ecosystem in the continents of Asia and Africa. Aavishkaar Group manages assets in excess of USD 1.2 Billion across Equity and Credit, with 7,000+ employees present across India, Indonesia, Bangladesh and Kenya. The Group's ecosystems include Aavishkaar Capital – Pioneer in equity led impact investing, Arohan- One of India's largest Technology led Financial inclusion platform, IntelleGrow – specialized lender to small and growing businesses , Tribe – a fintech player, Intellecap – Thought Leader and Advisory business with a focus on sustainability and Sankalp Forum – one of the world's largest inclusive development led platform. The Group's shareholders include TIAA-Nuveen, Triodos Bank, Shell Foundation and Dutch Entrepreneurial Development Bank FMO.