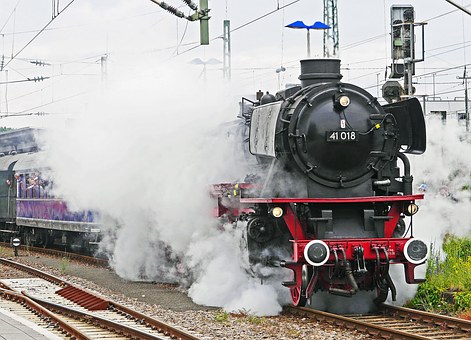 Authorities said two stoves exploded during breakfast and numerous individuals died in the wake of hopping off the train.
An authority from the crisis administrations said of the 43 individuals harmed, 11 were still in a fatal condition.
The resulting fire obliterated three of the train's carriages as it moved toward the town of Liaquatpur in Punjab.
A few of the harmed got off the train; numerous passengers died after the fire broke out.
Clergyman for railroads Sheik Rashid Ahmed said a portion of the travellers were attempting to get ready breakfast on a stove as the train was moving, abusing rail route rules.
He revealed to Geo TV: "Two concocting stoves blew. They were cooking, they had [cooking] oil which added fuel to the fire."
He included: "Most deaths happened from individuals jumping off the train."
Mr Ahmed said that travellers with minimal expenditure frequently bring their very own little gas stoves on the trains to prepare their suppers, in spite of the standards.
Media reports proposed that railroad authorities didn't see travellers conveying individual gas stoves onto the train. Be that as it may, well-being guidelines are regularly overlooked on packed trains.
Film from the scene indicated the flares seething through the train as firefighters attempted to get it levelled out.
Another train has been dispatched to bring stranded travellers to the city of Rawalpindi.
The seriously harmed are being taken in ambulances to the city of Multan, which is the biggest city closest to the site of the mishap.
Nearby labourers overlooked the destruction at the site for survivors.
Specialists said they were all the while attempting to recognise the people in question.
Mr Ahmed said the train had been going from the southern port city of Karachi, the capital of southern Sindh territory, to the city of Rawalpindi when the fire broke out.
Pakistan's military said troops were likewise taking part in the search activity.
President Arif Albi and Prime Minister Imran Khan have given explanations communicating their despondency over the mishap.
It is the most recent disaster to hit the nation's broken down and inadequately kept up rail framework. Eleven individuals were slaughtered in a mishap in July; four in another mishap in September.
In 2005, around 130 individuals were murdered when a train slammed into another at a station in the Sindh area, and a third train also slammed into the crash site.