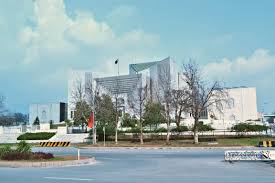 Supreme Court of Pakistan has directed the government to open all markets and shopping centres the nation over. Chief Justice of Pakistan Gulzar Ahmed said that Individuals will suffer and bite the dust of yearning even if they endure Covid-19 if the business activities are not resumed across the country.
His comments came during the hearing of a suo moto case regarding the steps taken by the government to battle the coronavirus pandemic. Pakistan has
somewhat lifted the restrictions and eased the lockdown on May 11 and permitted shops, businesses and small markets to open however it didn't permit shopping centres to open.
During the court hearing, Chief Justice
questioned the reason behind the decision of keeping malls and shopping centres closed.
The Chief Justice has directed the government to open shopping malls even during the weekends. The court stated in
its order that it didn't find any valid reason behind the closure of businesses on Saturday and Sunday, as the entire days of the week are same.
The Supreme Court also questioned the reason behind spending so much money on coronavirus, which is not even a
pandemic in Pakistan. The court has asked the NDMA to give valid reasons as to why such a large sum of money is being spent to manage the coronavirus
emergency when there are so many other issues and ailments to deal with.