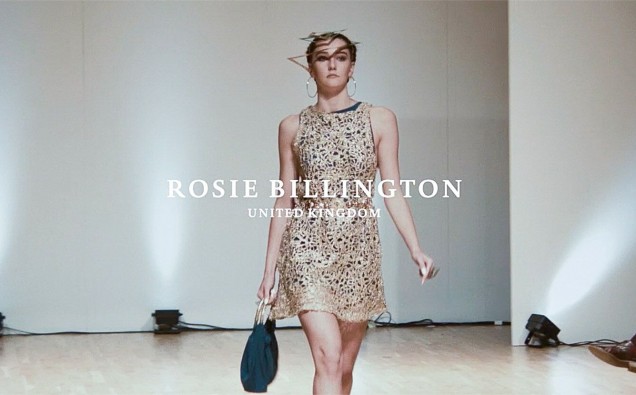 Rosie Billington is an independent UK women's wear and print fashion designer. Rosie's designs capture inspiration from an ancient culture, art and architecture. Combining this research with a modern gaze, her collections empower and embrace every woman. 
Rosie ensures that the best and most suitable fabrics are used in her collections, to guarantee that every item is at the highest quality. Each item is handmade in the UK 
We caught up with Rosie Billington to find out more about her designs and inspirations behind fashion. If you are interested in finding out more about who Rosie Billington is, then read the interview below!  
How long have you been a fashion designer, and what inspired you?
I graduated from university in 2015 and began working on my own label immediately. Initially, I took great inspiration from Italian and Greek architecture, but I take inspiration from everywhere these days. I'm designing in my mind all the time. 
Have you considered designing clothing to suit the Asian community?
A lot of my older designs I feel could be styled modestly, but I also have a lot of kimonos available to order on my website, which is popular amongst Asian fashion.  
Who is your favourite Asian designer, and do you get any inspiration from the clothes they've designed?
Azzedine Alaia, he's a huge inspiration on the whole industry. I work a lot with stretch fabrics, and so did he. 
Where do you find Your inspiration when designing a new outfit?
I design a lot now with my clients in mind and what has previously sold, but the usual places to find good inspiration is Pinterest, it's not always images of clothing that you'd be inspired by. 
Who is your favourite fashion blogger on Instagram?
I don't have one. 
What else do you have planned, in the near future?
A lot of exciting things are hopefully on the way in the future I'm looking for a bigger studio currently, and hopefully, I will be expanding soon and bringing out a new collection this year. 
What is your favourite season, and why?
I love summer as I love swimwear and bold, colourful prints. 
What advice would you give to upcoming designers?
Do what's right for you, don't let anyone tell you your work isn't good. You can judge fashion you can have an opinion on it, but opinions are usually irrelevant.