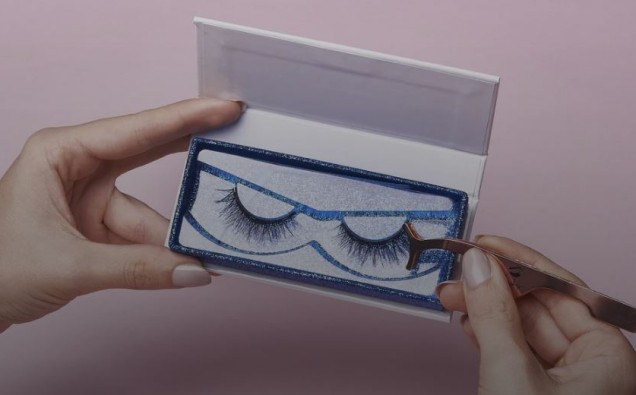 Lola's Magnetic Eyelashes Review
Lola's luxury magnetic eyelashes are the new high-end and glamorous way to apply your lashes easily and conveniently. Ditch the messy glue and opt for 30-day re-usable and comfortable lashes that will leave onlookers stunned!
For years, glue has been the only way to apply strip lashes. The sticky adhesive can often mess up your eye shadow, or get caught in and tug your natural eyelashes. However, Lola's lashes only stick to the magnetic eyeliner, meaning your make-up stays mess-free and your look lasts all day long!
Unlike many other brands, Lola's lashes use five tiny magnets instead of the usual three. They fit into the curves of your eye with ease and ensure your lashes stay put for as long as you need. The strip lashes also have a thicker band which offers extra security and blends in effortlessly with the magnetic eyeliner.
Lola's lashes come in a range of different styles to suit both your look and the occasion! From Sapphire, Ruby, Rose Quartz to Diamond, there's a style suited to everyone. You can even mix up your eyeliner to either a black or dark brown colour. Simply trim the lashes to your desired length attach them to your eyelids. Then use the Lola's lash tweezers to adjust the edges and blend them in with your natural lashes.
Unlike other brands, you only need one coat of eyeliner to get your lashes to stick instead of two or three. Due to Lola's unique weather-proof and long-lasting formula, we discovered that their eyeliner lasts an average of 6 hours longer than other market suppliers. To remove the eyeliner and clean your lashes, simply use the oil cleansing lotion, and your lashes are ready for re-use once more!
Lola's lashes are perfect for people who previously didn't suit traditional lashes due to allergies with the adhesive. Their styles are entirely mink free and only made from synthetic silk. They're also 100% cruelty-free, suitable for vegans and dermatologically tested. To order yours, go onto www.lolaslashes.co.uk
Manisha Bhanot