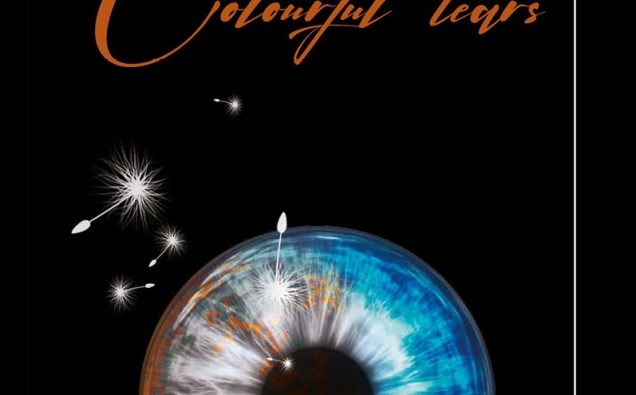 Khosiyat Rustamova – one of Uzbekistan's brightest contemporary poets – publishes her first new poetry collection in English, 'Colourful Tears', along with excerpts from her literary diaries.
Uzbekistan has a long tradition of female poets, and Khosiyat Rustamova is one of the leading Uzbek women poets today, idolized by the younger generation. Her poems are both classically balanced yet raw, intensely personal and modern. Each poem in this collection is short but perfectly formed and brimming with intensity of experience of love and the meaning of life, and the diaries are fuelled by the same searing honesty.
This award-winning collection "Colourful tears," is published by British publishing house Hertfordshire Press. It presents her poems both in the original Uzbek and in English translations made by poet John Farndon and a team from Uzbekistan, in order to introduce Khosiyat Rustamova's work to the widest possible audience. The book will be presented at the 9th Open Eurasia and Central Asia Book Forum and Literature Festival 2020 in Madrid.
"Colourful tears" are lyrical poems, as well as excerpts from diary entries, united by a common leitmotif – parting with love. Each line of the collection is rich with metaphor, and the theme of nature runs through the entire book. In addition, Khosiyat carries the flame of humanism central to Uzbek literature, appeals to God and leads a philosophical monologue about love in the world in fragments of her diary. The collection is neither tragic, nor optimistic – it is colourful…
Khosiyat Rustamova is a modern Uzbek writer, born on March 19, 1971 in the village of Olmos, Namangan region. The very first works of the poetess were presented to the people in mahalla printed publications. The first book called "Home in heaven" was published in 1997. In the poems of Khosiyat Rustamova, the highest female love emotions are expressed in a harmonious consonant form. Later, the books "Nazhot" (2003) and "Rizo" (2004) were published. Her books have been published in several languages. In 2004, the poet was awarded the Shukhrat medal, the state award of Uzbekistan. Also in 2018, as part of the festival, OEBF was recognized as the winner of the Open Eurasia 2018 competition in the category "Literary work" in the category "Poetry". She is a member of the Writers Union of Uzbekistan and a member of Writers Union of Azerbaijan. Her works have been translated into languages such as Kazakh, Spanish, Russian, English, German, Vietnamese and Assamese.  She has also translated poems by Marina Tsvetaeva, Eugene Eutushenko, Anna Akhmatova, Boris Pasternak,  Ramiz Rovshen, Nigar Refibeyli, Riza Khalil, Neguib Fazil Kisakurak, Khusnu Daglarja and others from Russian ; Turkish and Azerbaijani poems from Russian, Azerbaijani as well as Turkish into Uzbek language. She has been serving as the editor-in-chief of the 'Kitob Dunyosi' newspaper since 2015.